West Virginia's New River Gorge National River is home to one of the oldest rivers on the continent, and it boasts some of the country's best whitewater rafting and rock climbing. Now the park has a new claim to fame: It recently hosted the U.S. National Park Service's very first cat hike.
On Caturday, April 1, the NPS-protected area invited cat owners to bring their kitties on a feline-friendly hike as part of the park's Get Active in the Park program.
"[The program] strives to create new ways for visitors to enjoy national parks by promoting some of our more non-traditional uses," Park Ranger Angela Allison told Adventure Cats. "All Get Active in the Park programs provide free beginner-level ways to try something new in parks."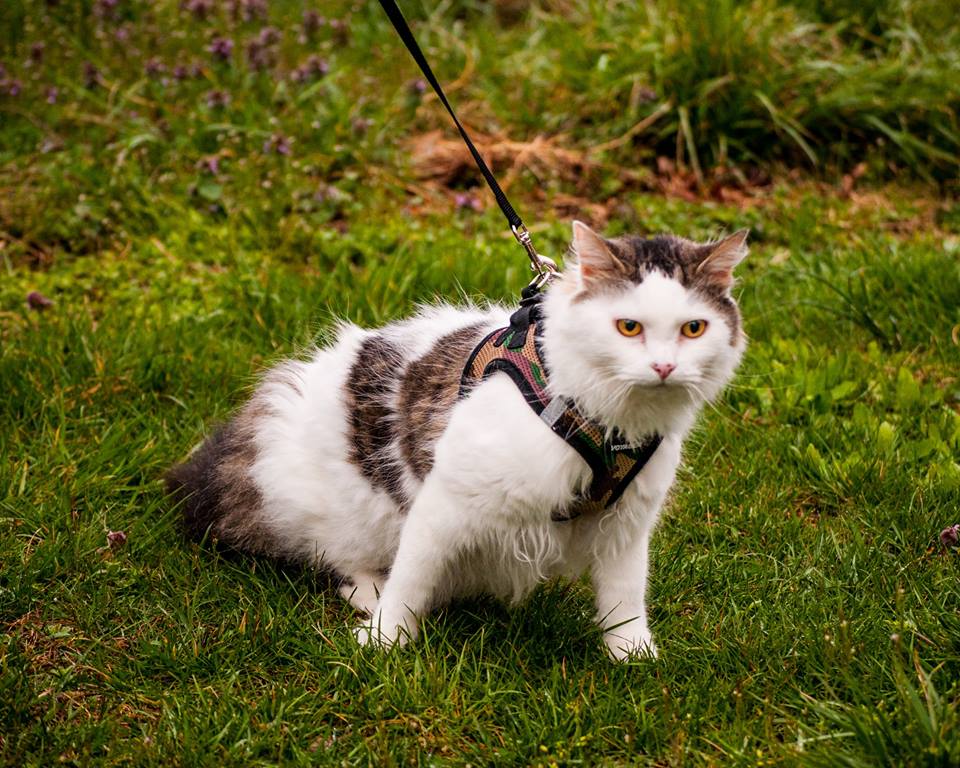 The "inspurration" for the cat hike came from the popularity of adventure cats themselves. When park staff read an article about the increasing number of people who bring their cats into the great outdoors, they decided to extend an invitation to their local feline explorers.
MORE: Get the complete guide to hiking with cats
"As a whole, the National Park Service is striving to connect with and engage the next generation of park visitors, supporters and advocates," Allison said.
And that includes adventure cats.
On the day of the New River Gorge cat hike, Allison said they "didn't have the most purr-fect weather conditions, so we didn't see as many cats as we anticipated." But three fearless felines braved the chilly temperatures, and the uniqueness of the event attracted more than a few spectators.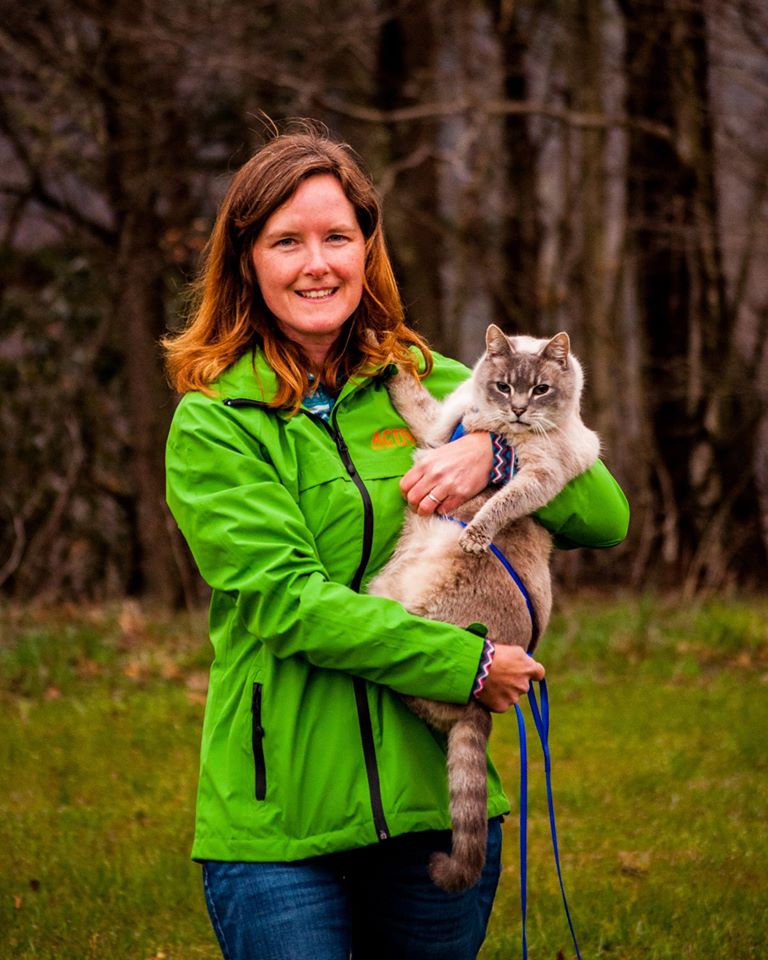 Hello Kitty, a fluffy gray feline, led the hike alongside her owner, local resident and Active Southern West Virginia Community Captain, Wendy Scott (pictured above).
While hiking kitties may be nothing new to the Adventure Cats community, they're still a bit astonishing to most park visitors, so it's no surprise that Hello Kitty and her furry friends attracted a lot of attention.
"Most visitors were interested in coming over and petting the cats," Allison said. "A lot wanted photographs with them and were impressed to see the park doing something so different."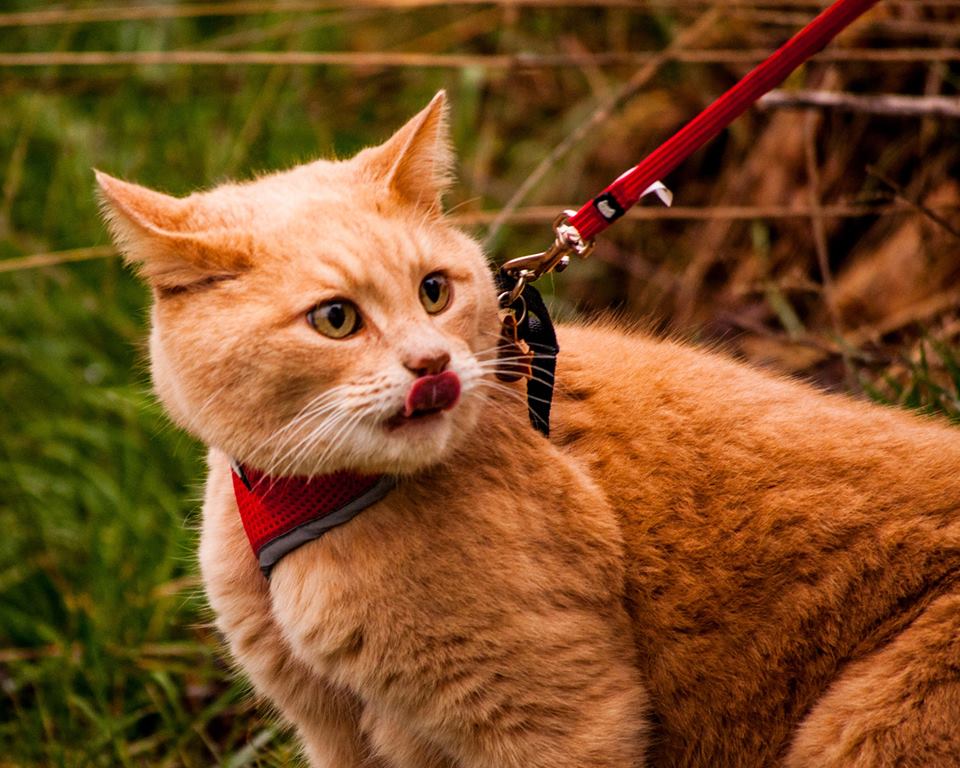 If cats like Hello Kitty and Vladimir — the intrepid feline who's visiting all the national parks — have you wanting to explore America's "ameowzing" recreation areas with your feline friend, first check if pets are allowed in the park. While some national parks welcome pets on certain trails and in campgrounds, they're generally not allowed in backcountry areas.
MORE: It takes a big cat to take on Big Sky Country
"All national, community and state parks have different guidelines for animal visitors within the parks," Allison said. "We encourage everyone to contact their local park offices to learn more about any regulations on cat hikes."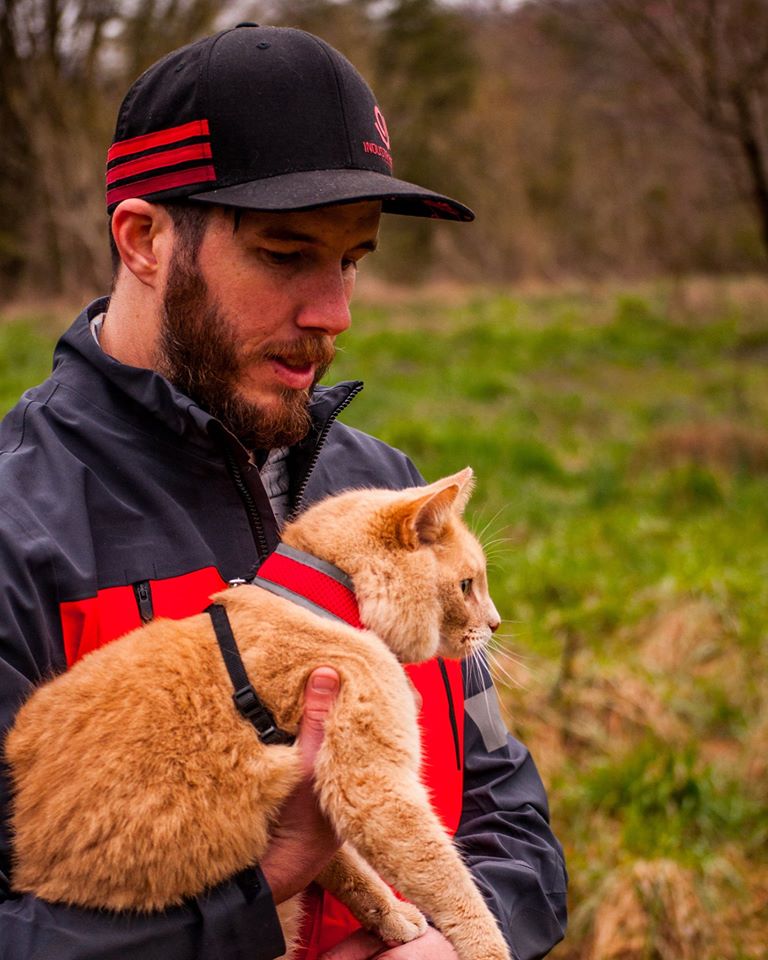 All photos courtesy of New River Gorge National River.
Save
Save
Save
Save
Save