We're a group of outdoorsy cat lovers who started AdventureCats.org as a resource for people looking for safe ways to explore the great outdoors with their feline friends. We also want to challenge negative stereotypes about cats and the people who love them in order to increase shelter cat adoptions.
Laura Moss
Founder
Laura has been an outdoors lover and total cat lady all her life. She's written about pets professionally for more than seven years, and her work has appeared on National Geographic Family, Fodor's, Mother Nature Network, The Huffington Post, Yahoo, Forbes, HowStuffWorks and Atlanta Pet Life. She's also the pet columnist for Simply Buckhead Magazine. She has a master's degree in journalism from the University of South Carolina, and she's the mother of a timid rescue dog and two mischievous rescue kitties whom she's clicker trained and leash trained.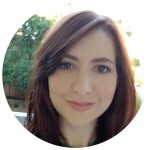 Jamie Brooks
CommuniCATions Director
Jamie is a marketing and communications professional with more than eight years of experience at award-winning advertising and PR agencies. She has managed integrated marketing campaigns for national brands in industries including health, beauty, fitness and technology. Jamie has been a self-professed cat lady since she rescued her first kitty, Boo, while she was in college. She is now a proud parent to her second cat, Spiffy J. Brooks. She has a bachelor's and master's degree in journalism from the University of South Carolina.
Anna Norris
Senior Editor
Anna Norris is a prominent Atlanta cat photographer and co-owner of Snowflake, a prominent Atlanta cat model. Anna has written about cats, flowers, funky bugs and a variety of other nature-related topics for Mother Nature Network's Photo Blog, and is passionate about all things social media. She brings years of experience photographing nature, special events, [cat] portraits and more to AdventureCats.org. She has a degree in journalism from Georgia State University and has worked with such organizations as the Wanderlust Yoga Festival, the Georgia Aquarium and the U.S. Fish and Wildlife Service. Email Anna.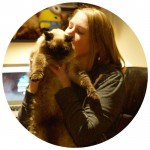 Kristen Bobst
Contributing Editor
Kristen Bobst is a new-media writer based out of LA. She has a cat named Sherman and a boat named Kraken, and she hopes that one day Sherman will sail the seas when the Kraken is released from port. Kristen is a graduate of the University of Southern California's Screenwriting MFA program. She has written environmental-educational apps for kids as well as several scripts featuring talking animals. Sherman believes he will be the feline star of her next screenplay, and he just might be right!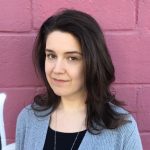 Lyndsey Lewis
Senior Writer
Lyndsey Lewis is a writer, editor and cat lover in Atlanta. Trained as a journalist, she's profiled people (and animals) from all walks of life, and her favorite stories reveal new perspectives on familiar worlds. Across her career, she's interviewed doctors, farmers, professors, clergy, students, legislators and plenty of proud cat owners. A University of Florida alumna, Lyndsey lives in a century-old bungalow with her husband, Collin, and tortoiseshell cat, Belle. She loves all felines, but Lyndsey admits she loves torties the most.