Only the most courageous of kitties would valiantly explore the rivers, peaks and forests of Montana, and Otie — a 3-year-old Maine Coon with a "meowjestic" mane — is just such a cat. This fearless feline has always called Big Sky Country home, but it wasn't until he met Justa Adams that Otie found his forever home.
Adams rescued Otie from a local barn when he was just a tiny feral kitten, and now the full-grown Maine Coon joins Adams and her husband on all their adventures, whether they're exploring by car, by boat or even by plane.
"Otie started accompanying us because I hated leaving him," Adams told Adventure Cats. "Now, when we start packing up for the weekend, he sits by the door and cries because he's terrified we might leave him. Then, as soon as I ask him if he wants to go, he responds with a meow and we go on our way."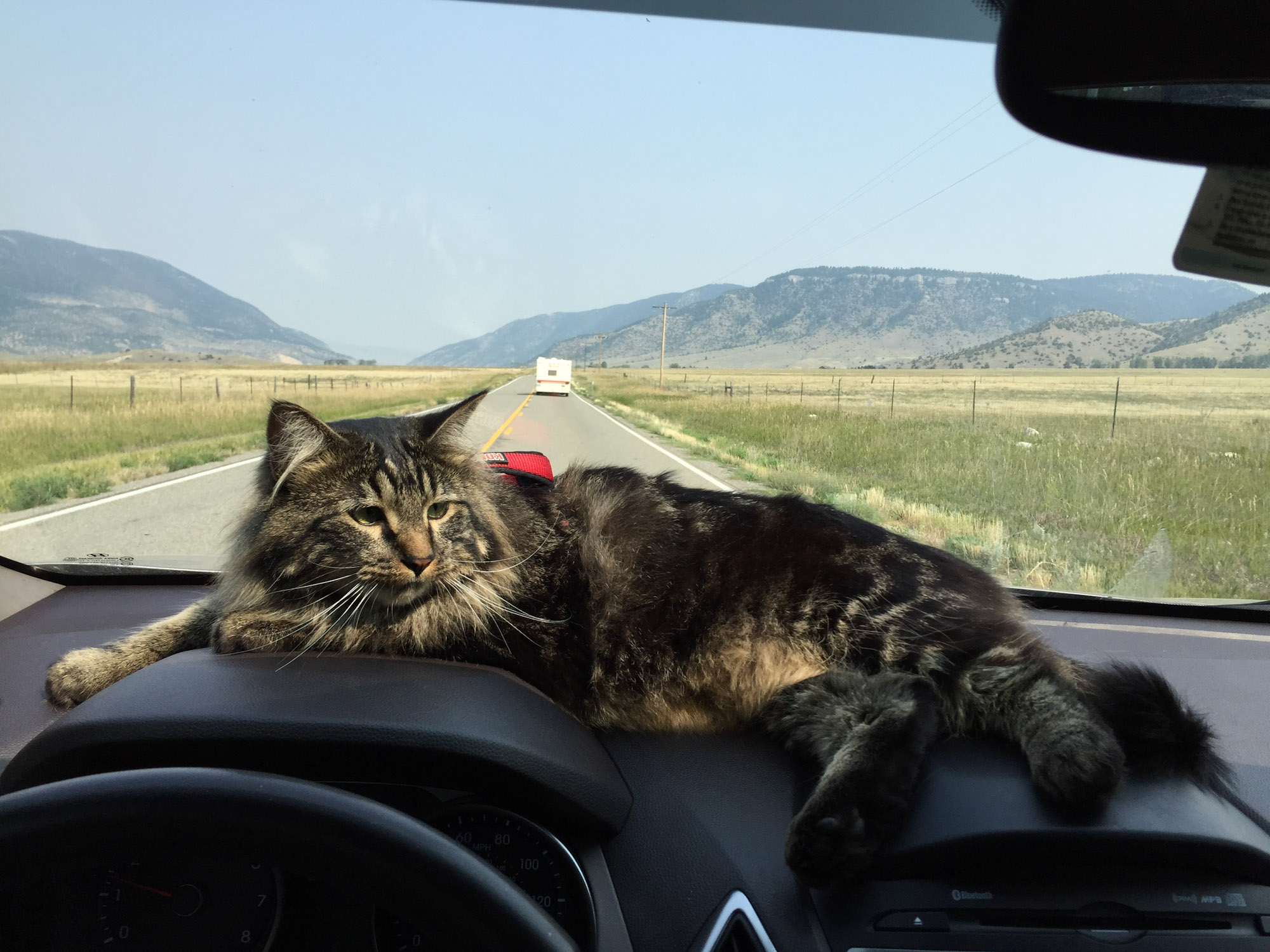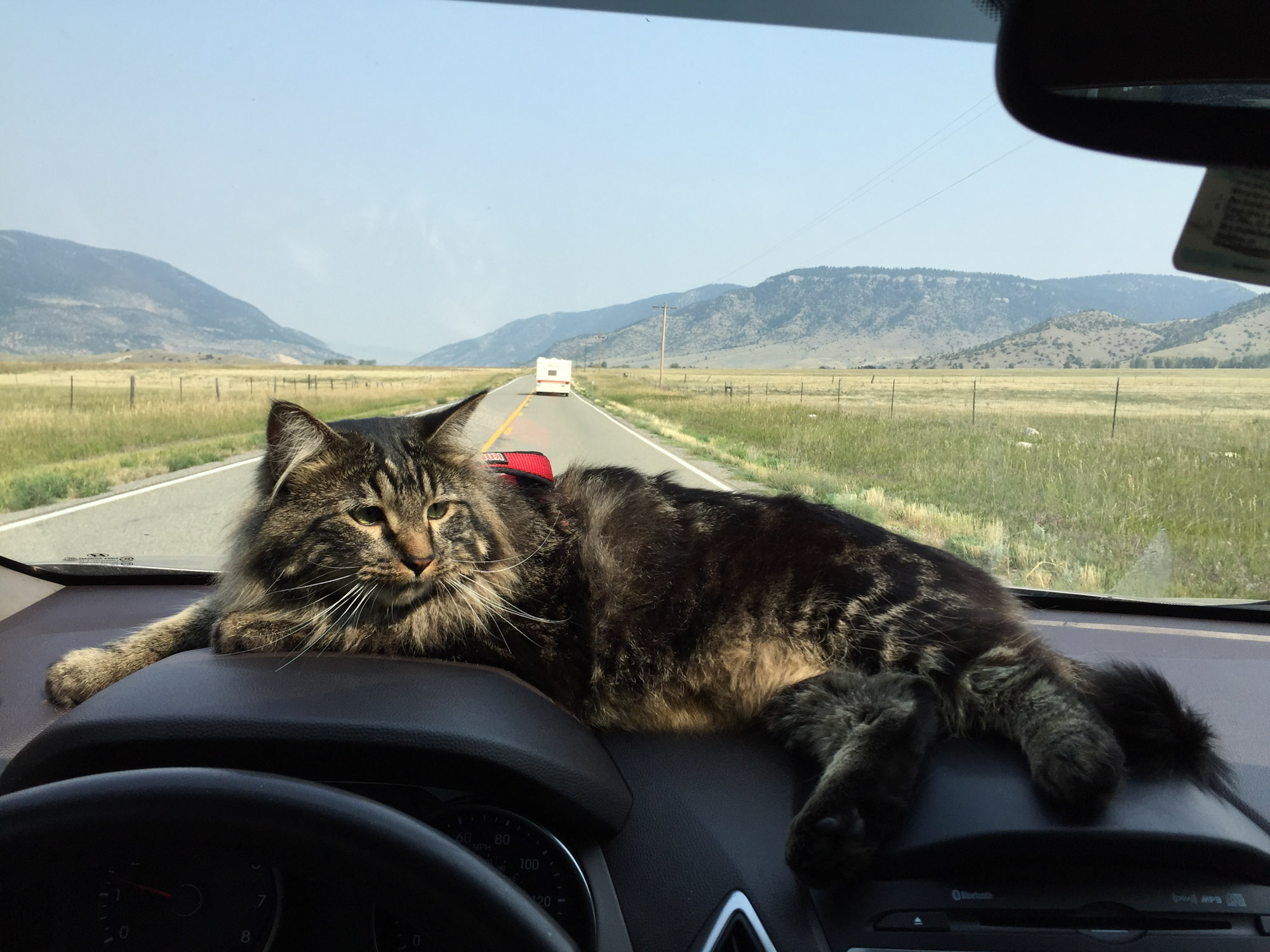 While Otie has done his share of interstate travel — including flying "furst" class (a.k.a. in his Adams' lap) to Florida — most of his explorations take place close to home. But in a state as big and beautiful as Montana, there's no shortage of adventures to be had.
"We have a camper, and Otie goes with us whenever we take it anywhere," Adams said. "If we aren't out for a crazy long day, he always comes on the boat with us. He's even gone on an overnight float trip on the Bighorn River. Cats can do much more than people think they can."
MORE: Cat visits all the U.S. national parks
And with Yellowstone National Park only an hour away, Otie has made numerous trips to the home of Old Faithful, where's he's spotted everything from bison to moose.
"Otie always goes to the park with us, so he has been around large mammals since he was a baby. He's so chill around them. He just hangs out the window and watches them," Adams said.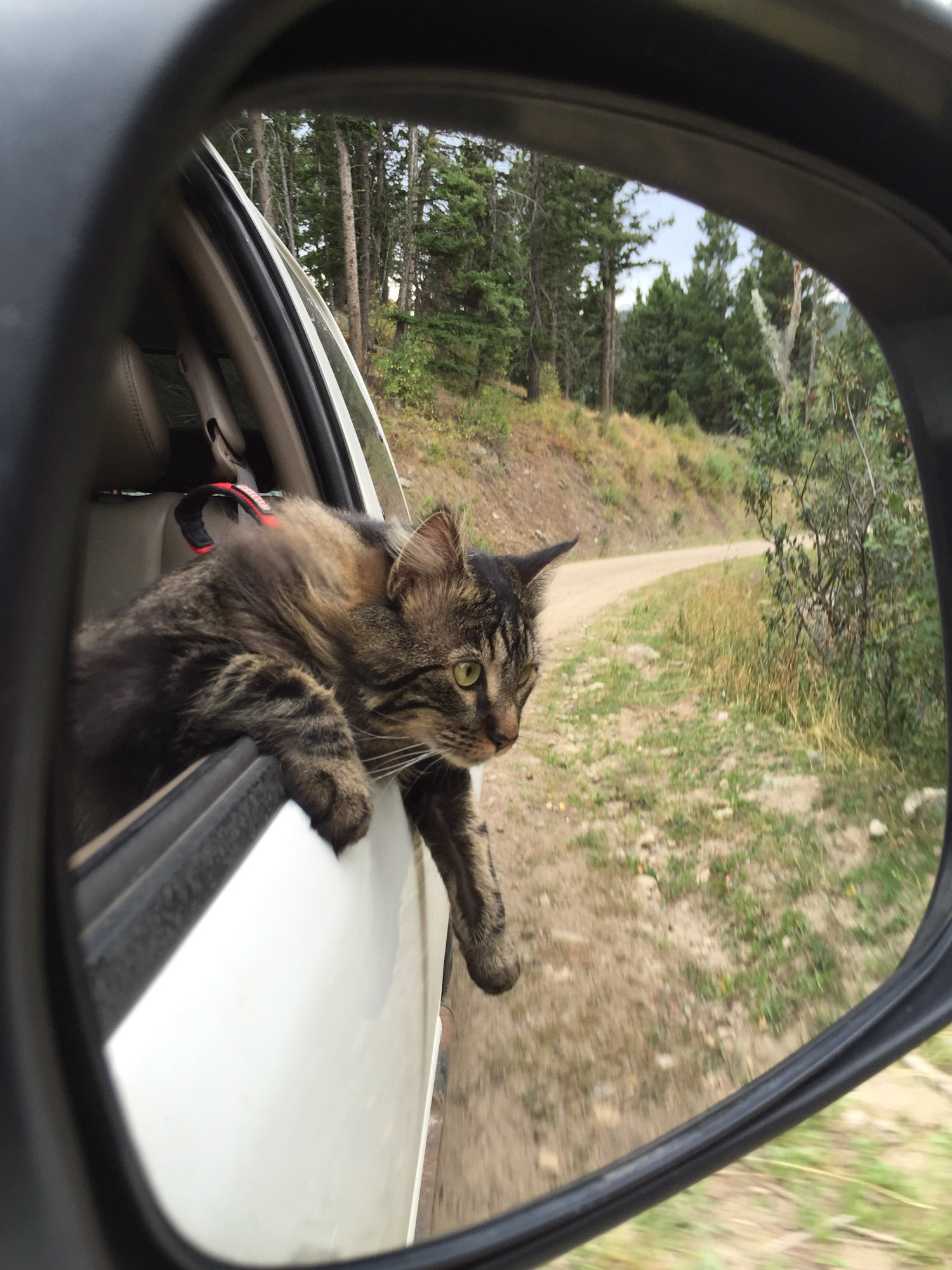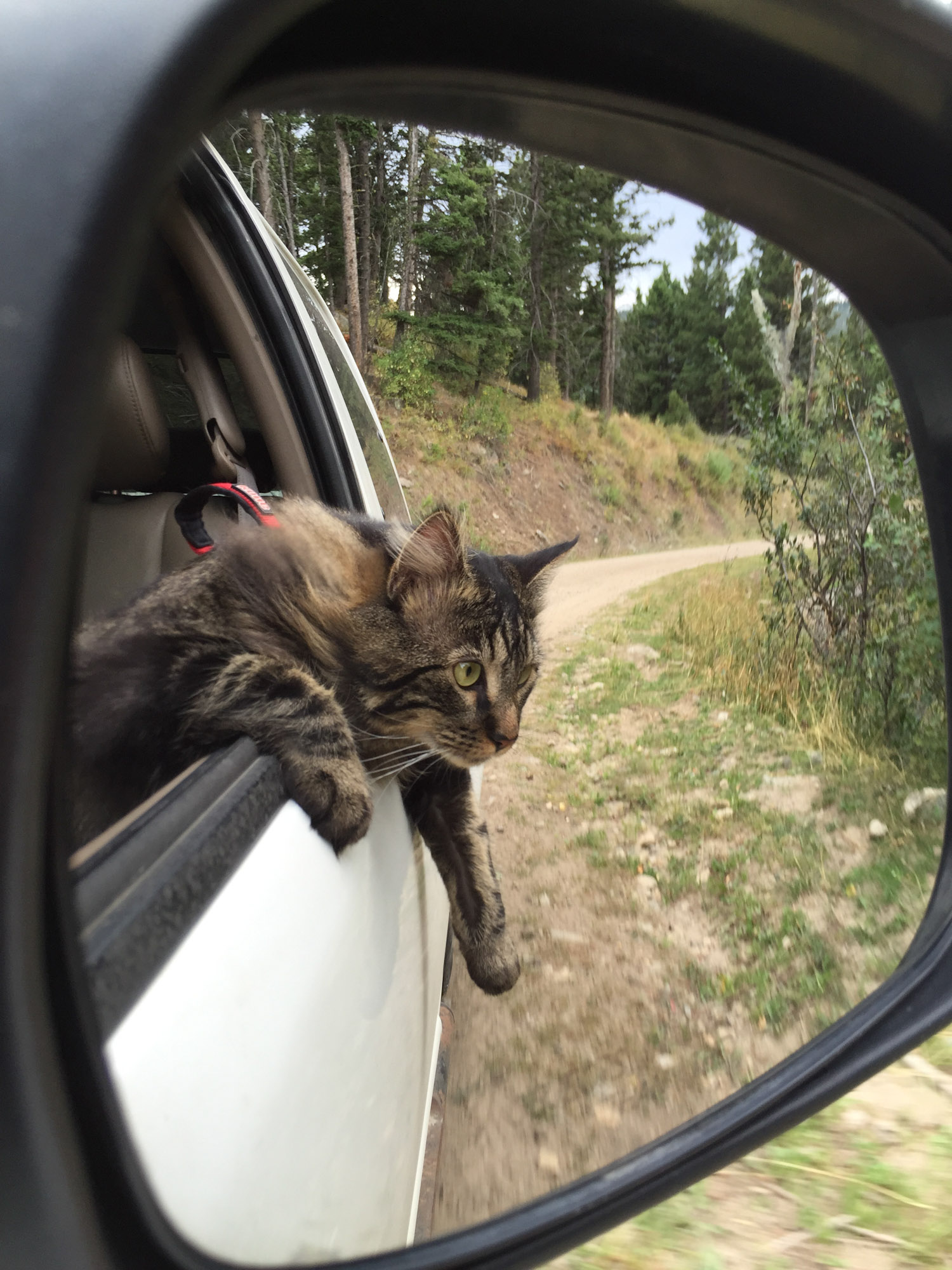 In fact, watching the world go by from the comfort of the car is one of Otie's favorite pastimes. He loves to stick his head out of the open window and feel the wind in his whiskers.
When he's on the boat, you might expect for all of Otie's attention to be focused on the fish, but Adams says that while her adventure cat will sniff at the day's catch, he's got other things on his mind.
"Otie is much more interested in the birds chirping and flying by and the insects that land on the boat," she said.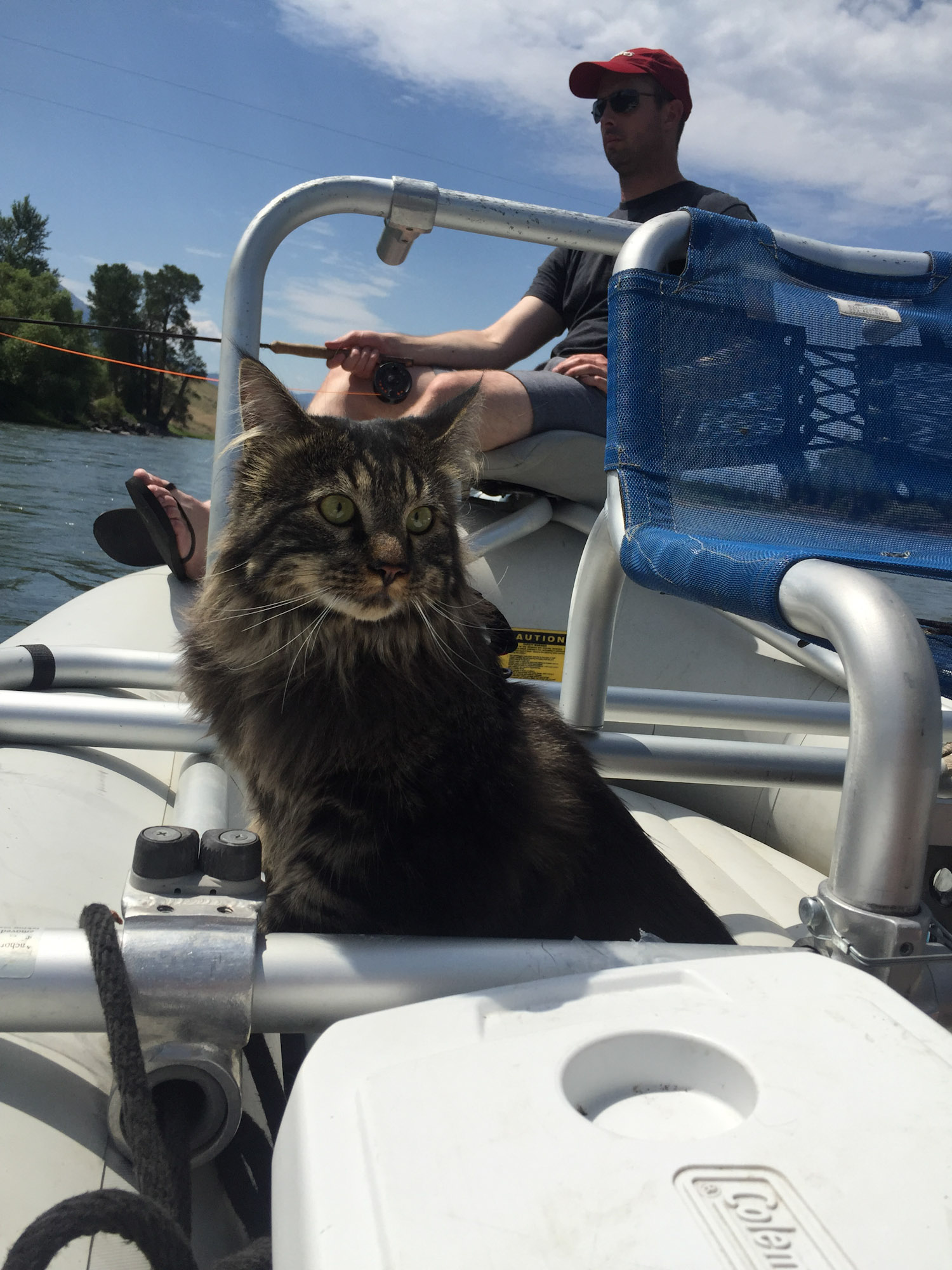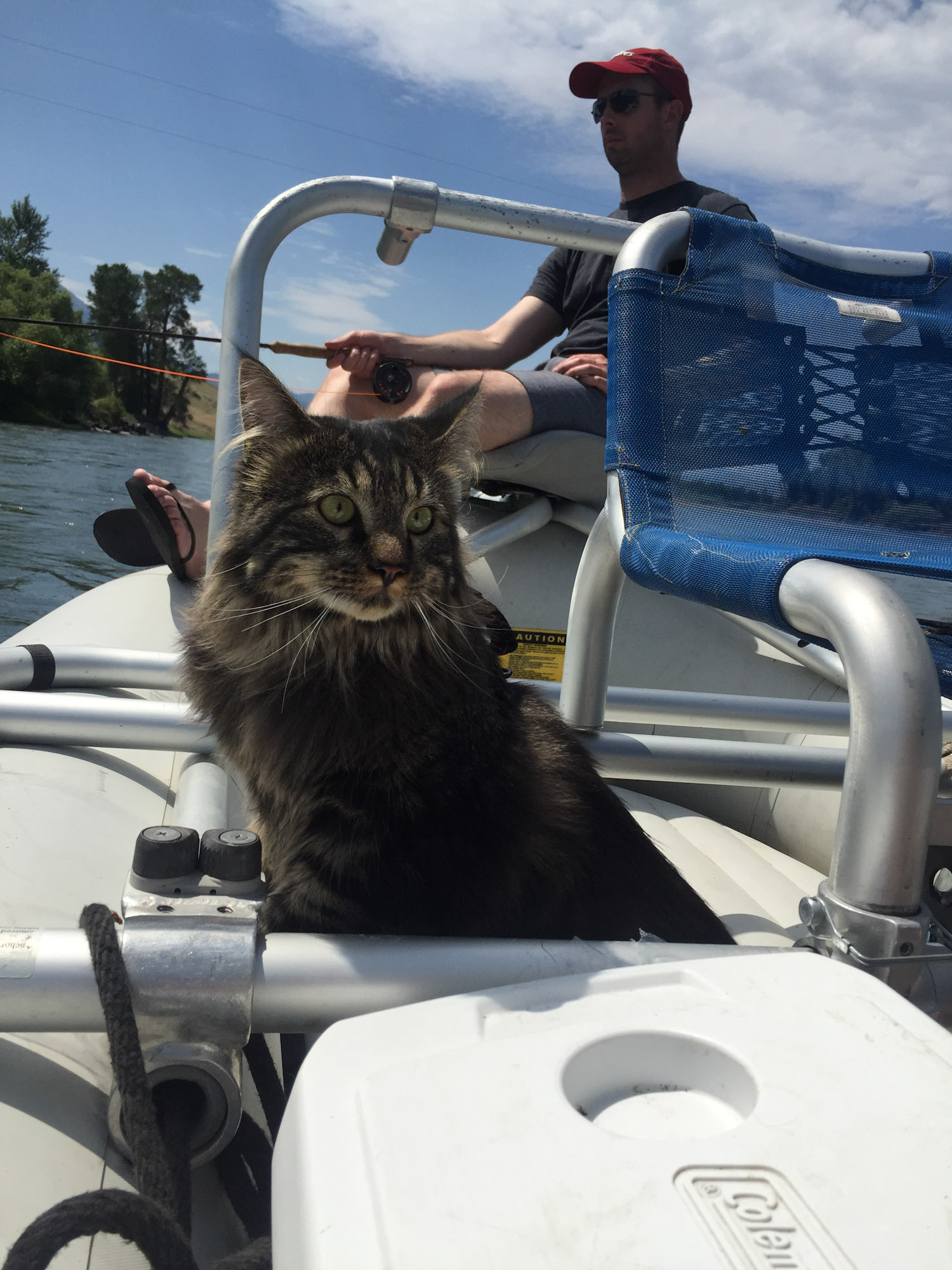 Whether they're on land or water though, Adams takes every precaution to ensure Otie is safe and happy.
"We don't put him in dangerous situations," she said. "We float rivers that are dam-regulated or slow moving. If there are dogs around, I am always aware and make sure they are OK with cats. And we always make sure to have water."
MORE: 9 cat breeds that love water
And while Otie may enjoy his time in the great outdoors, Adams says that she and her husband are the ones who get the most out of their feline-friendly adventures.
"The best part is knowing Otie is with us everywhere we go. It's just the three of us in our little family, and Otie means everything to us. I feel like I'm a crazy cat lady because I love him so much!"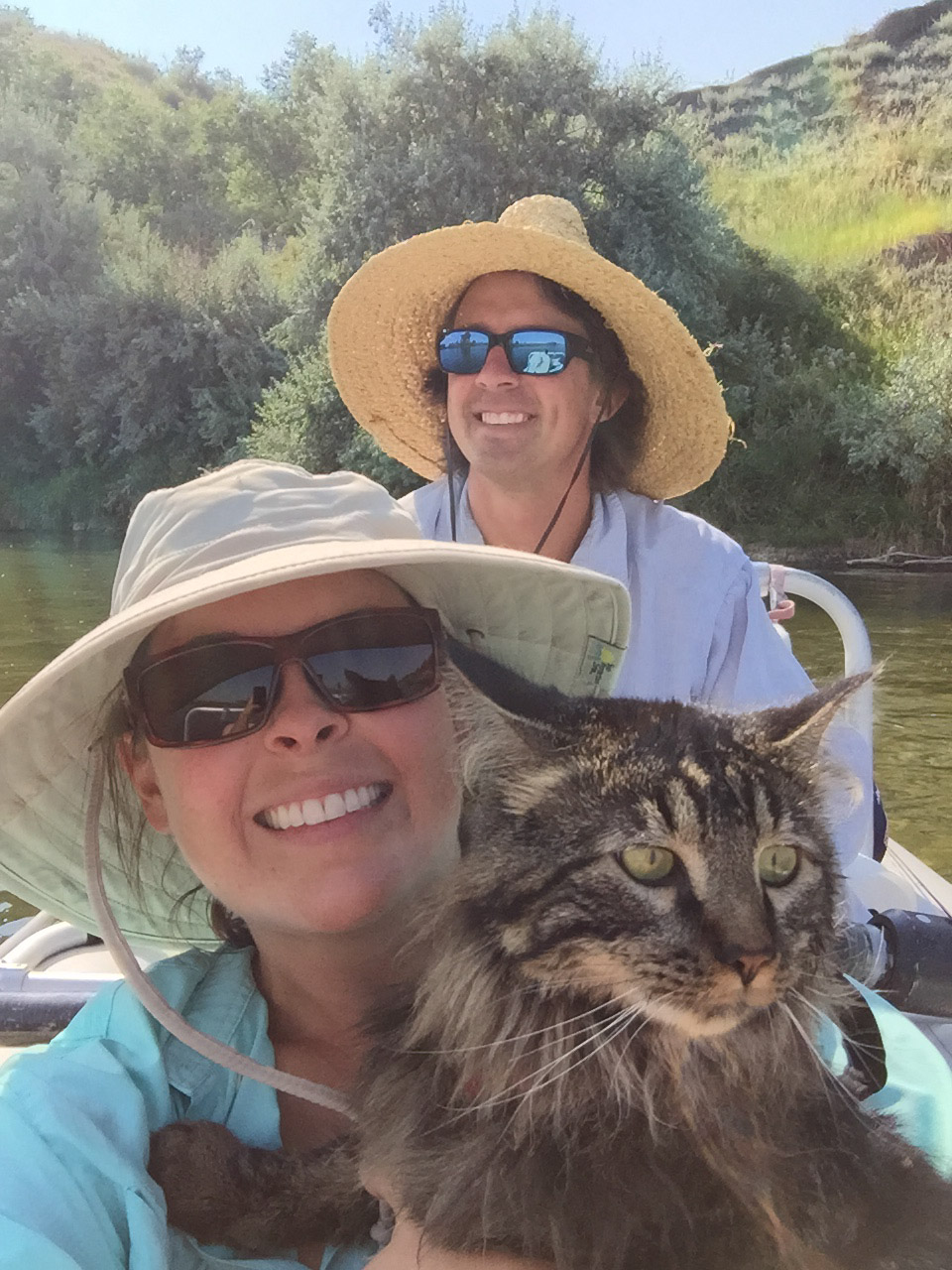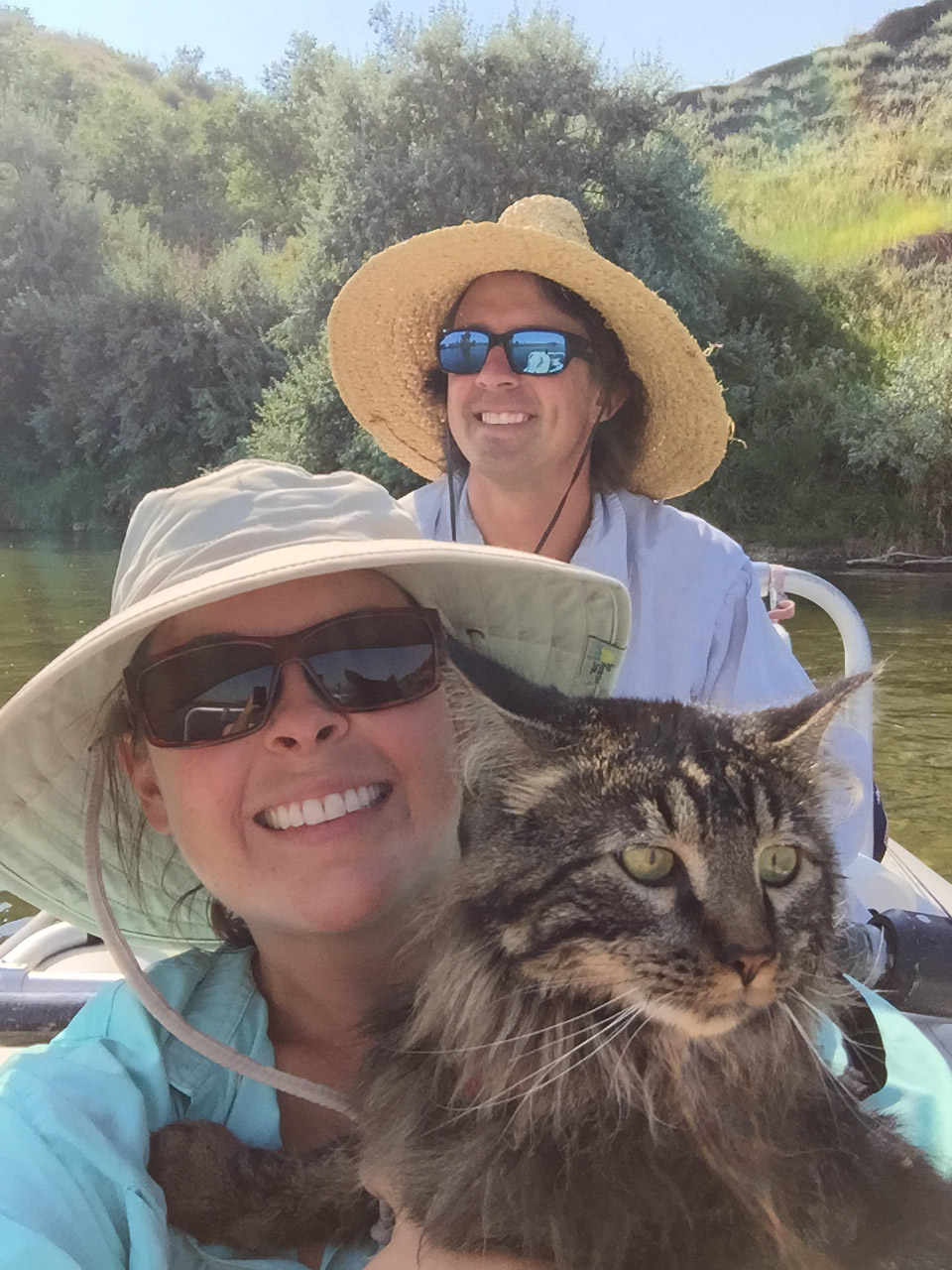 Scroll through the gallery at the top to see more photos of Otie, and keep up with all his adventures on Instagram.
Save
Save
Save
Save