Here at Adventure Cats, we've encountered a lot of negative stereotypes about felines — that they're lazy, un-trainable and not suitable pets for men — but Ryan Mallon and his tortie cat, Ember, quash every single one of them. This intrepid pair hike and camp throughout the Blue Ridge Mountains, and they're no doubt changing people's minds about what it means both to be a cat and a cat person.
Mallon, a gymnastics coach in Greenville, South Carolina, adopted Ember in spring 2016 from a student whose two outdoor cats had both recently had kittens. There were 11 kittens between the litters, but it didn't take Mallon long to find his "purrfect" match among them.
"All the kittens were friendly, but not curious," he told Adventure Cats. "The moment I picked up Ember though, I could feel her overwhelming sense of curiosity like a fire burning inside her. I knew instantly that we both shared that same kindred spirit for adventure and immediately took her home."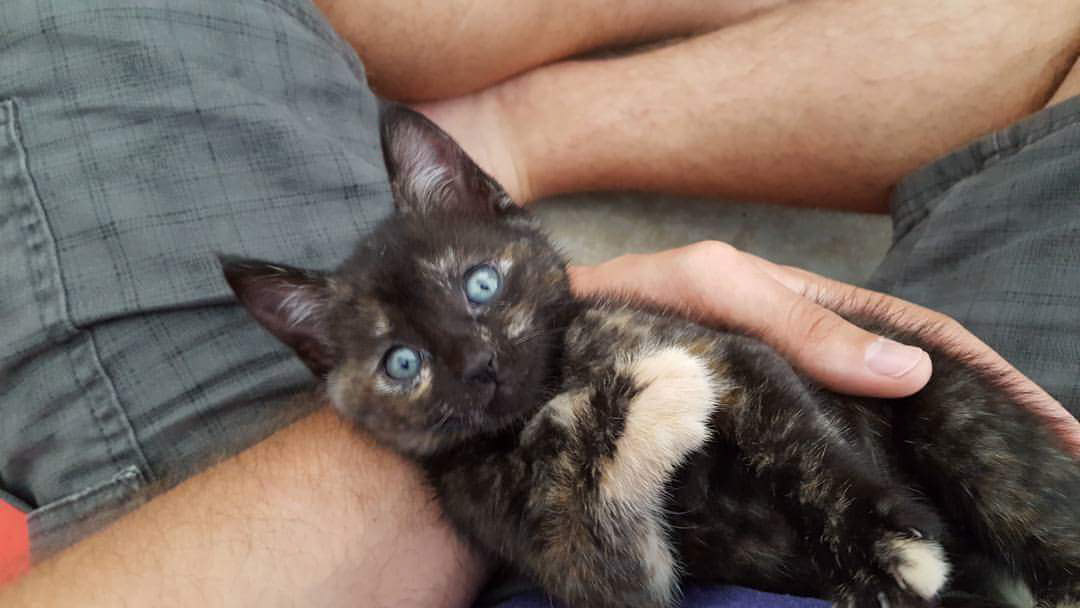 Mallon named Ember not only for the colors in her tortoise shell coat, but also because she's "very wild at heart" and truly possesses the infamous tortie-cat 'tude. Luckily, Ember's fierce independence and insatiable curiosity made her a great candidate for adventuring, and Mallon began harness training her during their first night together.
MORE: This tortie turned her rescuer into a cat person
"I always made jokes that if I got a cat again, I would train it to come adventuring with me," he said. "I decided to take on that challenge, and Ember was already out on her first adventure within the first week of adopting her."
Once Ember was comfortable on a leash, Mallon started taking her on short rides in the mountains to get her used to travel, and soon Ember was riding in the car for several hours and even camping out in the vehicle. That's when Mallon decided it was time to hit the trail.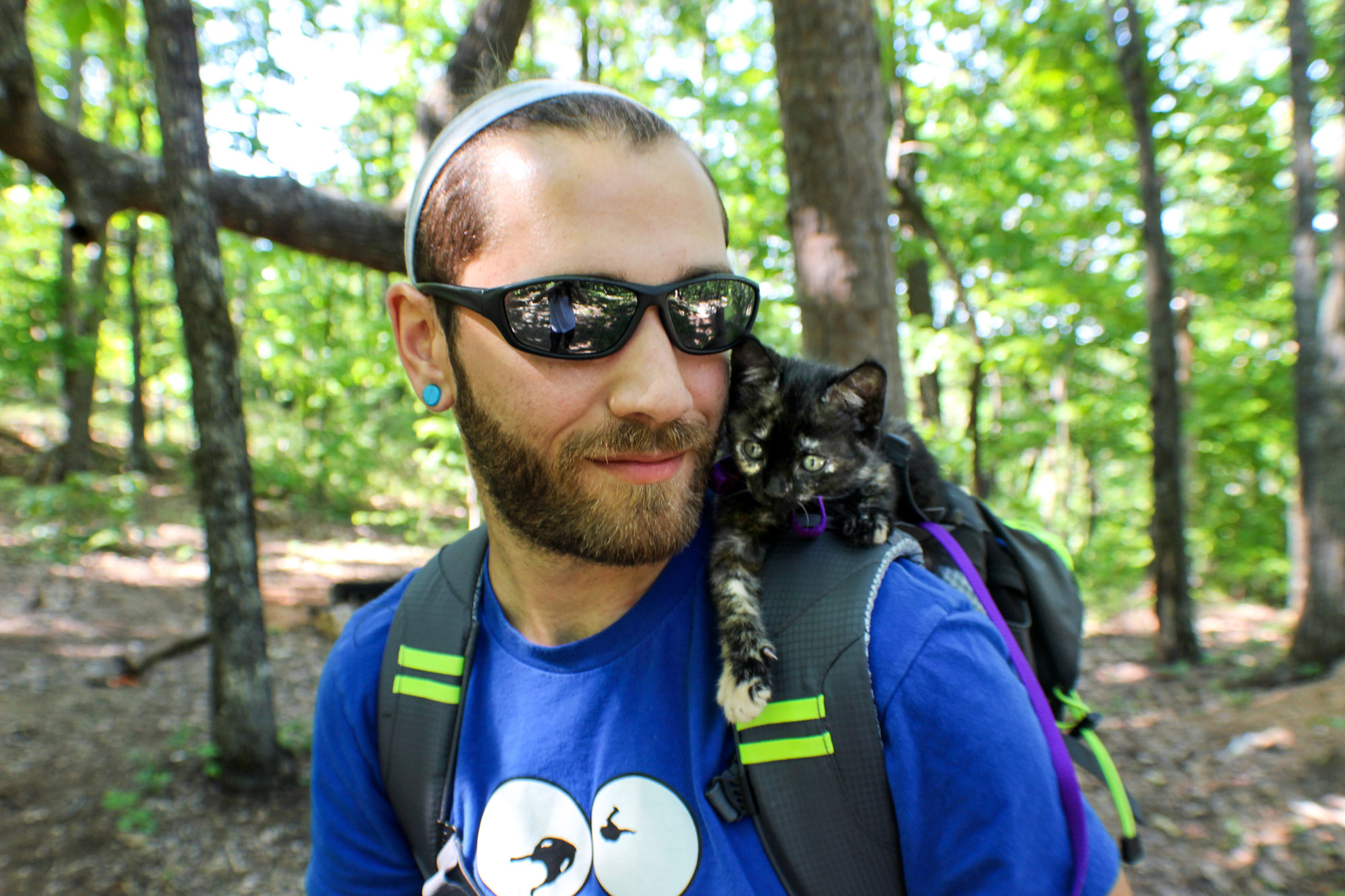 "As far as trail training went, it was instinctual for her to stay with me," he said. "She rode shoulder most of her first hike, but after that she demanded to walk even when she was too tired to.
"The key point in our success was an early establishment of trust between her and I. She needed to know that if something went wrong, I am there to protect her and to come to me when she gets scared. People are surprised to see a cat out hiking like a dog, but really they are just as trainable, if not more."
Ember is over a year old now and content to join Mallon on whatever adventure he has in mind, whether it's hiking long distances, camping out, paddling a river or taking a well-earned catnap.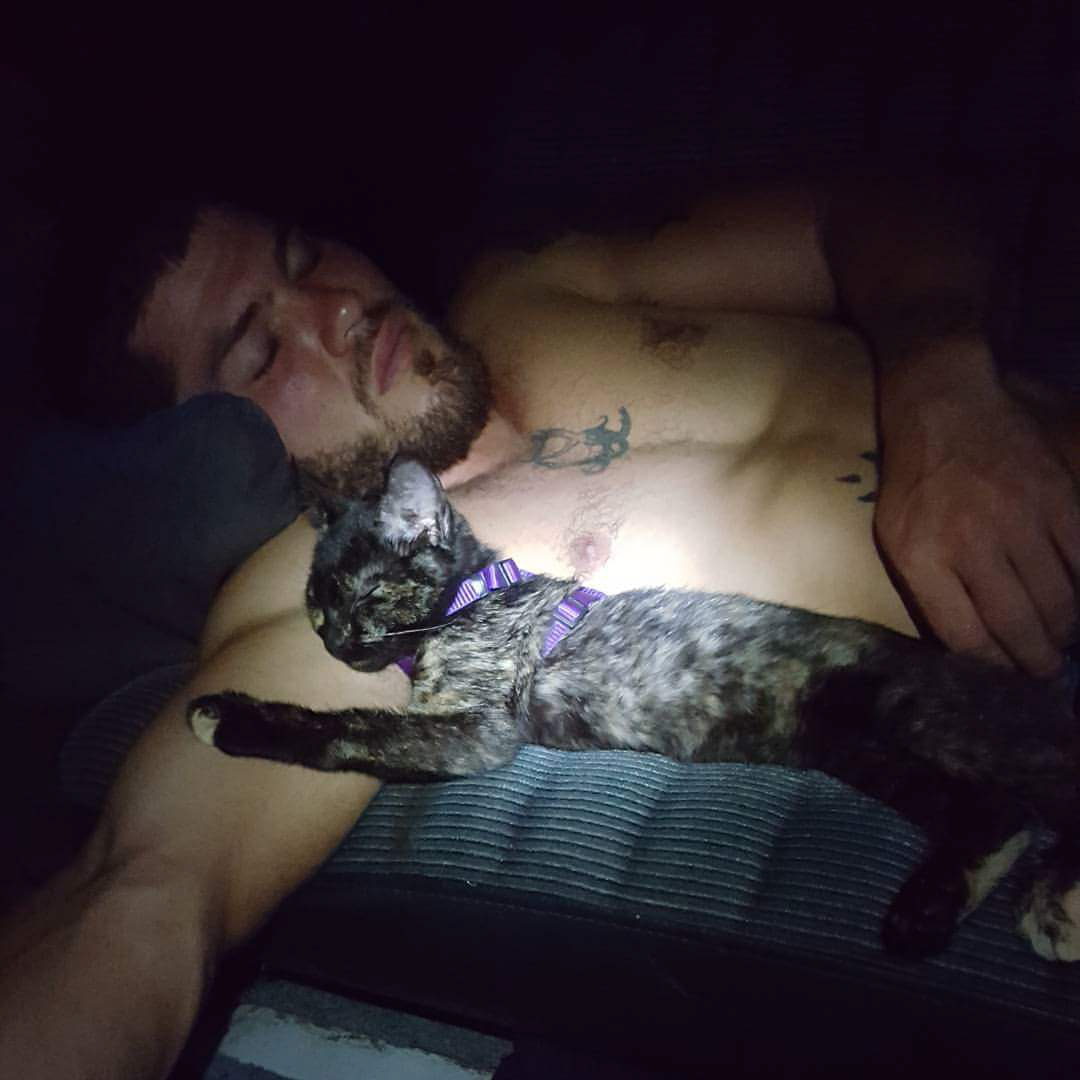 "I mix up our adventures a lot, and sometimes we will summit a mountain or hang around a waterfall," Mallon said. "Although she doesn't fully swim, she doesn't mind getting wet or playing a little in the water with her paws. I've even taken her rafting before, and she loved watching the water splash by her."
MORE: The best backpacks for cats
However, while Ember is comfortable around water, she's decided that swimming simply isn't for her. On one particular paddling trip with Mallon, she jumped into the water and instantly climbed right back into the boat.
"Unfortunately, for Ember, regret came swiftly and she spent the ride back looking pretty salty about it," Mallon said.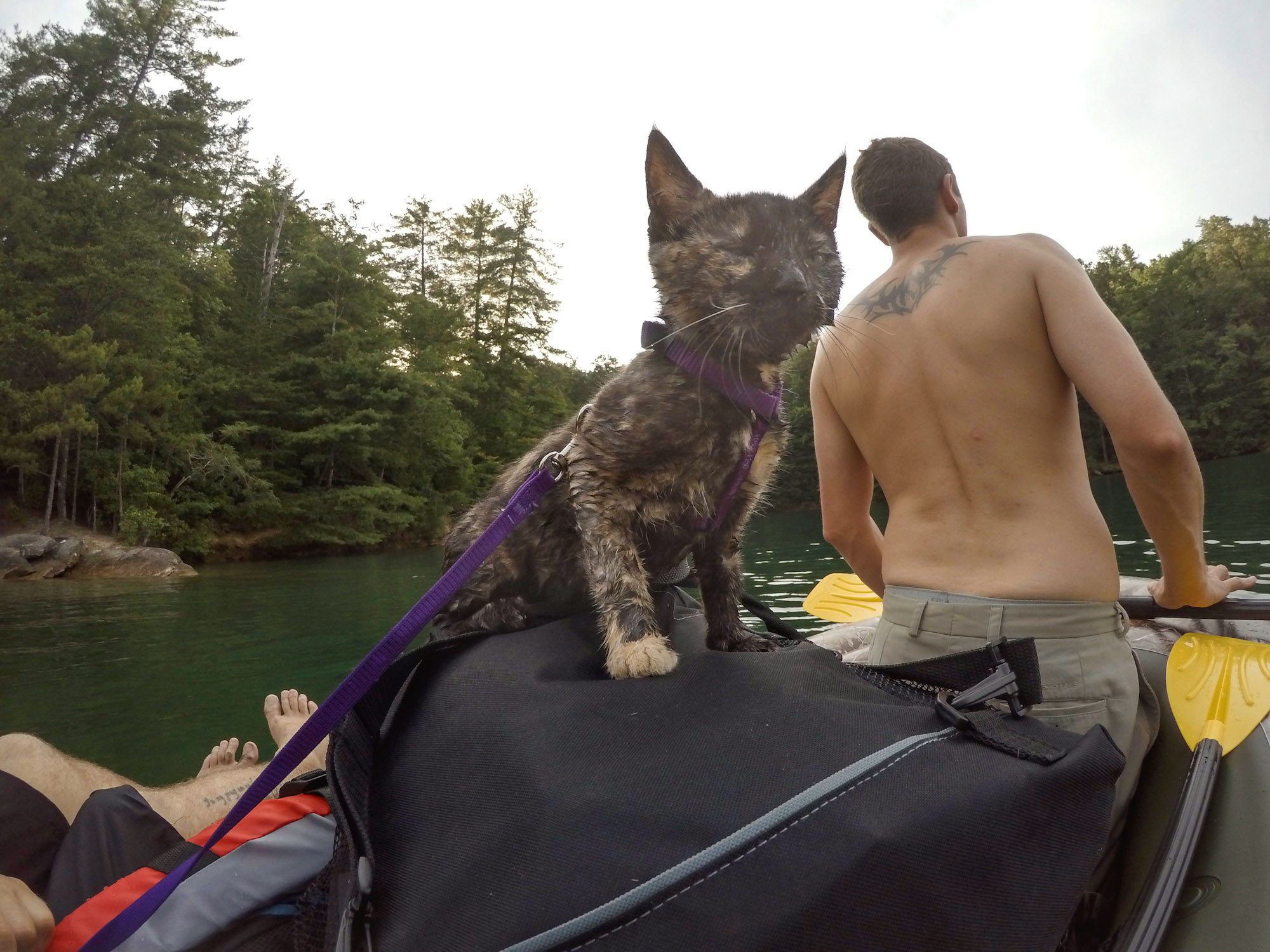 On dry land though, Ember is happy to hike, climb and explore, and with the Appalachian "Meowntains" in her backyard, there's no shortage of adventures to be had. But Mallon says it's the quiet moments that he and Ember share together that are the most special.
"One of my most heartfelt moments with her is when we thru-hiked the Roan Highlands. We got there around 5 a.m. to hike for sunrise. After being in a car for three hours, Ember was running playfully through the dark, open balds. Then we sat together in a field, cuddling and purring, watching the sun rise above the horizon."
When it comes to exploring the great outdoors with a cat, Mallon says that trust is one of the most important factors. This is why it's vital for aspiring adventure kitties to begin their explorations close to home and always take those first steps themselves. Forcing a cat to do anything — whether it's hiking, paddling or simply exploring the wilds of the backyard — can backfire, frightening your feline friend and potentially harming your relationship.
And, as Mallon and Ember prove, that trusting relationship is essential to outdoor adventures with a cat.
"Adventuring with Ember has shown me how deep you can connect with your pet through love and trust," Mallon said. "I have never known a love like this."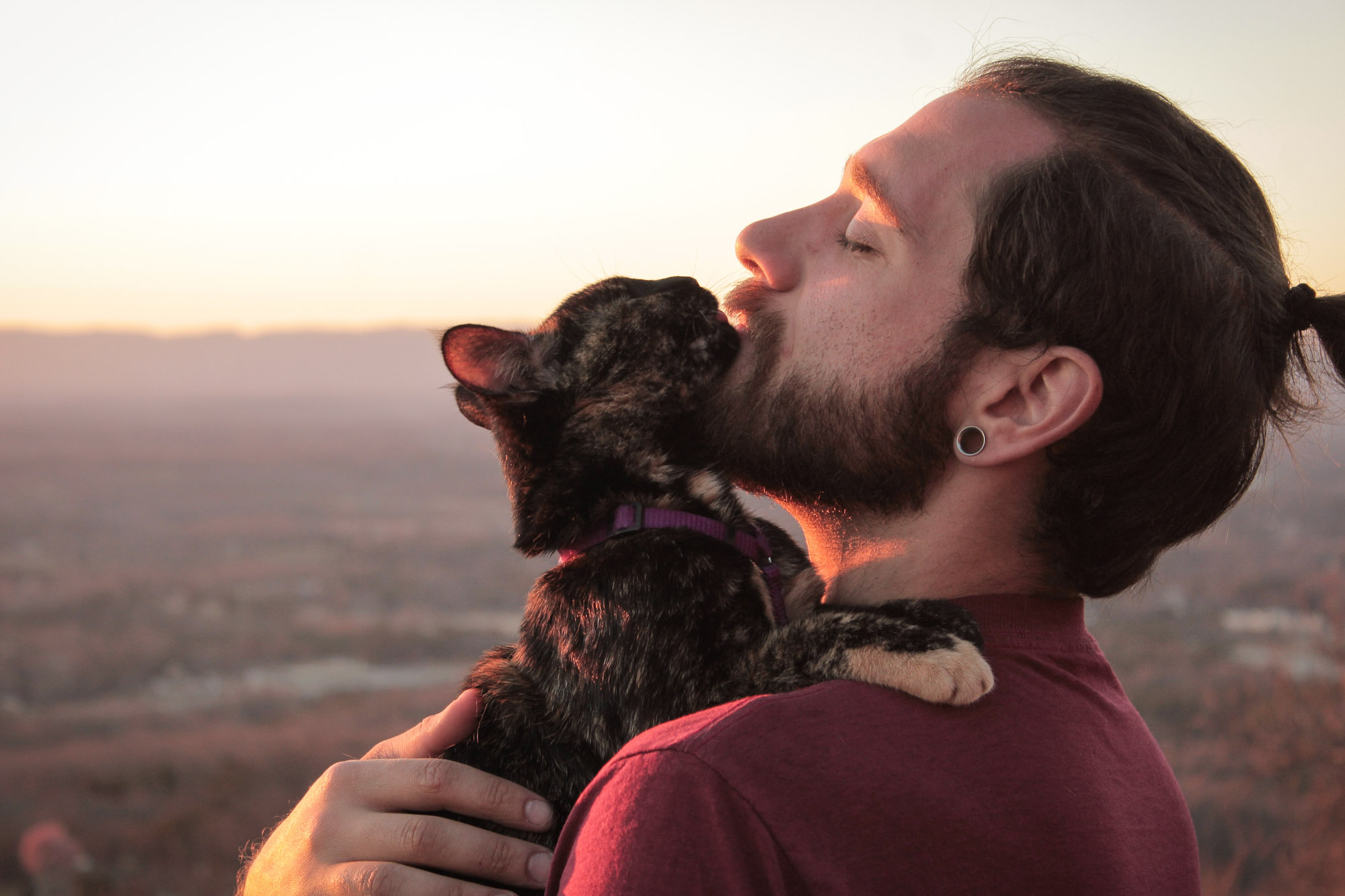 Follow Ember on Instagram to keep up with all of her adventures.
Save
Save
Save
Save
Save
Save
Save
Save