Last fall, Okanagan, Canada, resident Mason Peters was looking for a cat to keep him company, and when he found Ren on Nov. 1, he got more than just a pet. He got an adventure partner.
Adventure Cats: Can you tell us a little bit about Ren and what makes her special?
Mason Peters: I was looking at local classifieds for kittens as I was lonely and needed a little friend to keep me company. Ren has a big personality. She is constantly on a high gear unless she is sleeping. Fast to a tree, fast through the house and fast to food. You have to always be ready as she will pounce at any time to scare you.
How did she start accompanying you on your outdoor excursions?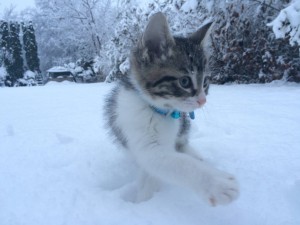 She started coming outdoors with me in February. Our first trip was a hike in the snow. I attempted to keep her on my shoulders, but she insisted to hop down onto the snow. She had some pretty cold paws by the time we were finished. Ren is currently in a temporary retirement due to her "more free spirit," but our favorite outdoor activities include hiking and camping.
We have taken her up the local crags while we are rock climbing, and she would stick around the area and play around in the rocks. We've also taken her on my canoe where she was very content sleeping under my seat and looking out for flying bugs. 

What's a typical excursion like for you and Ren?
A typical excursion starts out with packing up some treats/food and putting the litter box in the car, along with any other equipment we will be using. Ren will climb throughout the car. If it's a longer drive she'll usually fall asleep on my lap.
I usually grab all my gear before letting Ren out of the car so she doesn't settle too much with the surroundings if we are hiking. Once she is out of the car we are immediately on the go, and she will usually follow. Whilst camping we'll let her out immediately so she can start with her exploring.
What's the best part of adventuring with Ren? Are there any disadvantages?
The best part about having Ren on adventures is just seeing her have fun, running at full speed and climbing trees.
Disadvantages is what put her into a temporary retirement — she is extremely free spirited. The last few times we have had her out on an adventure she has been a bit of a stink when having to leave. It has come up to taking three hours to catch her before we could leave. It is a frustrating time when trying to catch a cat in the bush.
Those looking to get a cat for adventures, I do warn it can be a test on patience, which is good sometimes, but it has exhausted me in the past, so we are having to retrain Ren for now.
What's one of your favorite memories with her?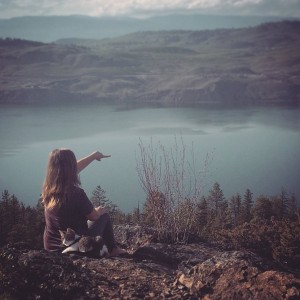 One of my favorite memories of Ren was our trip to Squamish in April 2015. It was a full day of driving for us. The first day included hiking through Othello Tunnels, so we had the entire place to ourselves. We continued to drive the Squamish and camped out overnight to wake up the next morning and hike the Chief.
The entire day we had looks of astonishment from every hiker we came across. Ren behaved herself so well when the hiking dogs would approach her. She was tired by the time we got to the top and had to carry her down the mountain. Once we got to the car she turned into a limp noodle and slept the rest of the day. It was a great trip and amazing memories!
Did you do any training with her?

I didn't train her too much. She just was dependent on me and felt she had to stick with me, so right now we are having to undergo some training. Ren has a body harness that she can slip out of in case of getting into a tricky situation. We have a leash for her as well that we are starting to use more for training.
What advice do you have for cat owners looking to take their kitties outdoors?

My advice for taking a cat outdoors is to be patient. It is the biggest lesson you'll learn with having an adventure cat. I'm sure every adventure cat owner will tell you the same.
Also get to know your cat's personality and work with their strengths. Ren being free-spirited causes her to not like to be held or demand too much affection. While outdoors she feels that she is in control and is ready to leave when she wants to.
If your cat is happy being indoors, don't push them to climb mountains. Ren loves being outside, but she loves the freedom of the neighborhood. Perhaps that's what she'll continue to do. She may not want to hike any more, and it may be something I will have to accept.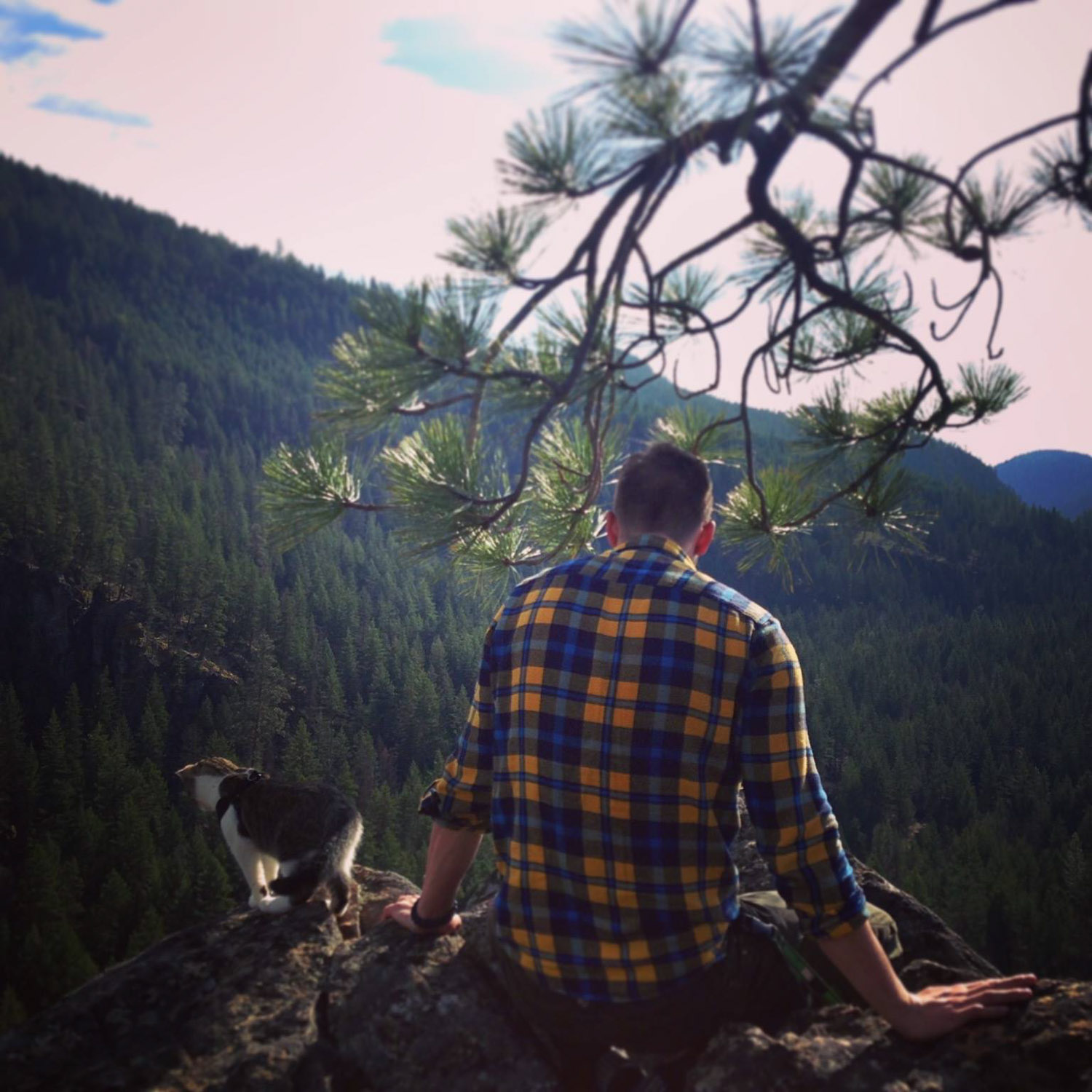 ---
Scroll through the gallery at the top to see some of Ren's outdoor excursions. Keep up with all her adventures on Instagram.
All photos are courtesy of Mason Peters.