Adventuring can be great for a cat's development and temperament, but sharing life with a feline adventurer can be good for humans too. For Siberian cat McKinley and his owner, Charlotte Simons, it's a mutually beneficial adventure.
As a full-time student at Whitman College in Walla Walla, Washington, Simons, who's been diagnosed with a mental illness, needed a support animal. But when it came time to choose, she came up against some obstacles.
"I train dogs over my summers when I am home from college, but I decided it would be too hard to completely task train an animal while I was a full-time student," Simons said.
Previously trained service dogs were out of her budget and the waiting list was more than four years long. So she opted for a companion cat as an emotional support animal (ESA) rather than a medical alert service dog. There was just one problem: Simons is allergic to cats.
"I have severe reactions to the rescue cats that my parents have in Atlanta," Simons said.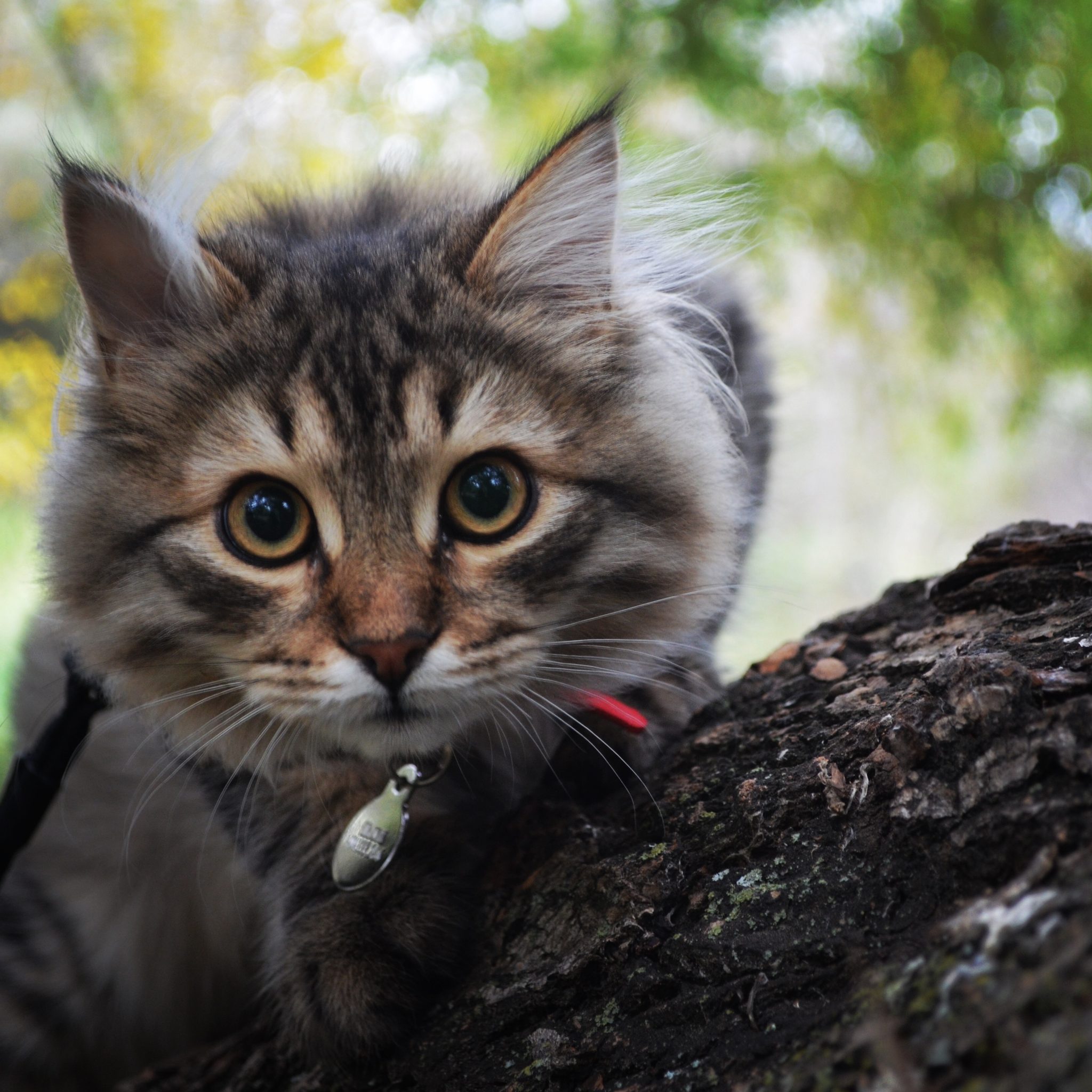 Then, at Mystic Melody Siberians in Ackworth, Georgia, Simons found her answer in a genetic difference unique to only certain breeds of cat. As a Siberian, McKinley has much less Fel-D1 — the protein in saliva that makes dander an allergen. That means Simons doesn't have to worry about her allergies with the cat she affectionately calls "Kinney."
And unlike a medical alert service dog, McKinley didn't require any special training to be an ESA. He just needed to learn what all adventure cats do: how to behave in public places and unfamiliar surroundings.
"I did exposure training when he was a baby and his first flight was when he was 13 weeks old," Simons said. "He does great on planes and just rides on my backpack through the airports. I trained him to sit on my backpack in busy places and he shows no fear, except when he is in the restroom with me and the toilets make that terrifying flushing sound."
McKinley is also leash trained, but he still gets a lift from time to time.
"I just worry because he is so small that I want to carry him in busy places so he doesn't get stepped on," Simons said.
Now McKinley is training to be a therapy cat. For that he needed public access training and he's learned important behaviors such as walking toward crying children instead of running and following wheelchairs and walkers. Most importantly, he knows to stay calm and refrain from using his claws.
According to Simons, McKinley is really well suited to being a therapy cat.
"I noticed how he just lifts everyone's mood," she said. "It's hard not to smile when you see a cat on a leash. He's so sweet natured that it was just a great activity for him to do. He truly loves kids and wants to please everyone, which is not stereotypical for a cat."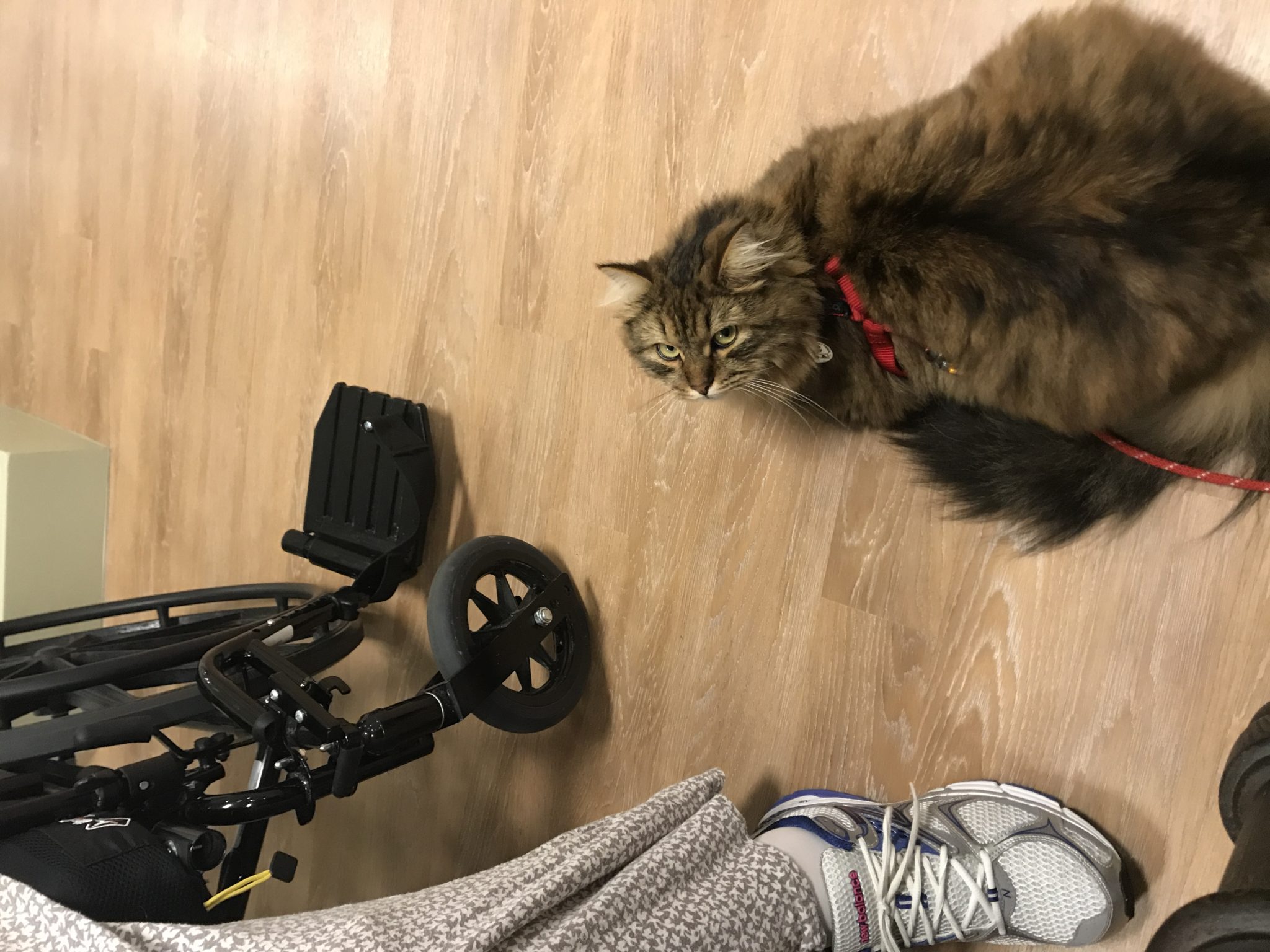 While her grandmother was adjusting to living in an assisted-living facility, Simons would bring McKinley to visit and he was a hit.
"He acted like he owned the place and the entire community adored him," Simons said. "He just seemed so in his element there, and it was very sweet to see how he reminded people of their old pets."
McKinley has made a huge difference in Simons' life and she says it brings her joy to see him making someone's day simply by walking up to them. He currently volunteers at Odd Fellows, a retirement home near Whitman College and he loves it.
"I plan on having him go to other local places as the year goes on," Simons said. "When I go home this summer with McKinley, we will volunteer at the Berman Center, a Jewish faith-based addiction center in Atlanta."
Of course, McKinley's most important role will always be as Simons' companion and emotional support animal.
"Having an ESA allows me to concentrate on something other than myself and provides some much-needed company when I am bed bound," she said.
Simons has endometriosis, a condition that causes the tissue that normally lines the uterus to grow outside of it, and it often leaves her bedridden for days at a time with severe pain. McKinley helps her manage her physical pain as well as her mental illnesses.
"McKinley not only provides me with his lovely presence, but he actually is a wonderful weighted heating pad that lessens my cramps," she said. "He never fails to help lift my mood and keeps me going. Having an ESA helps me maintain a positive outlook on life and continue to live normally."
For Simons, living normally also means taking McKinley on adventures in the Umatilla National Forest and near Bennington Lake in Walla Walla — two of the kitty's favorite spots for hiking. And, as in all things, McKinley is a pro.
"He knows when he wants to walk on the trail and when he gets too tired to carry on," Simons said. "If I pick him up while we are hiking and he wants to walk on his own, he will have a small fit until I put him back down so he can run. He loves to run up to trees, jump on the trunk, and just cling for a minute."
McKinley's biggest adventure to date was a trip to London, where Simons spent a summer studying at Slade School of Fine Art, a trip that required an 11-hour flight and a four-hour drive.
"He did great," Simons said. "While I was in London he would come to class with me and be my little studio assistant. We explored the parks of London and he enjoyed taking over our apartment."
McKinley has also been on a three-night camping trip to Leavenworth, Washington, and he and Simons have future plans for a backpacking trip. Bottom line: McKinley really loves his adventures.
"He purrs the entire time when we are in the tent or hiking and never wants to go home," she said.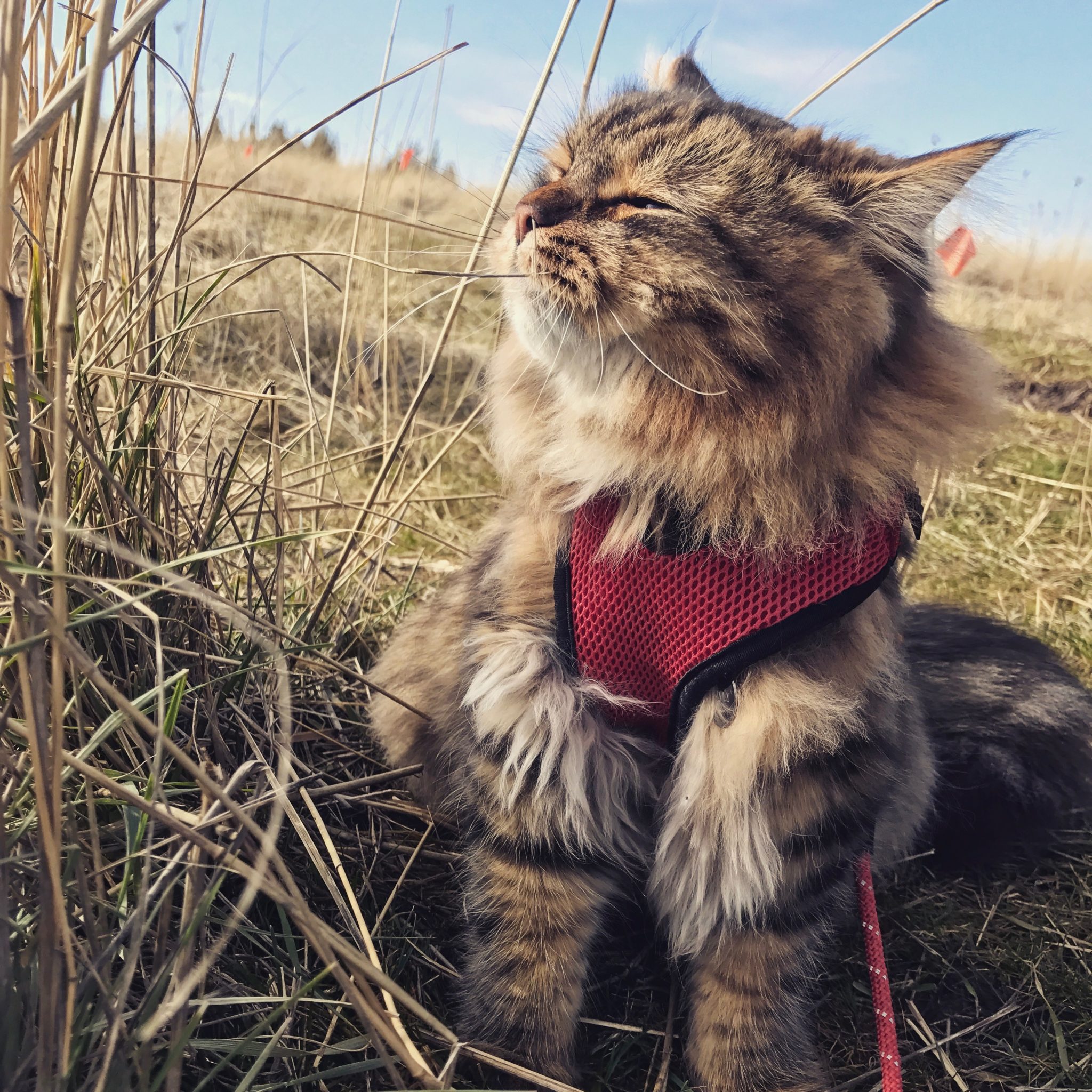 Scroll through the gallery at the top of the page to see more photos of McKinely, and keep up with all his adventures on Instagram.