Pet cats aren't very common in South Korea, but the popularity of cat cafes and a burgeoning pet industry are helping to change attitudes toward our feline friends. And cats like Gandalf are certainly doing their part to prove just how wonderful a kitty companion can be.
"A lot of Korean people are afraid of cats because they have claws, but Gandalf helped change a lot of our friends' minds about cats while we were still living there," Gandalf's parents told Adventure Cats.
Read on to learn about Gandalf's journey from sick little kitten to truly cosmopolitan cat.
Adventure Cats: How did you come to adopt Gandalf?
Gandalf's parents: We adopted Gandalf on September 22, 2013 when he was just 5 weeks old. We saw him in a pet window. The store was rightfully going out of business with quite a few very small and sick kittens left. Gandalf charmed us with his sweet talking skills and head rubs. We knew he needed to come with us. He was tiny and fragile. Poor little man ended up having pneumonia and was in the hospital for a few days. Luckily medical care in Korea is affordable and amazing!
Once we finally got him home we got to see his true "purrsonality" unfold. He was smart, fearless and a complete goofball. Gandalf even started to play games like fetch and hide-and-seek.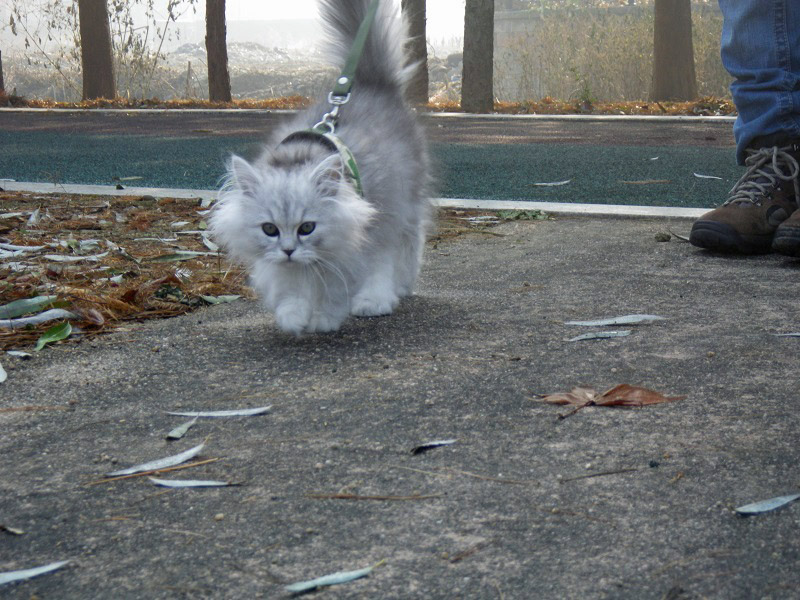 How did Gandalf start accompanying you on excursions?
When he was about 8 weeks old, he started to go with us everywhere — the market, work, on the metro, in the bathtub … everywhere. Most Korean people have no pets so they were very curious about Gandalf. He loved visiting 아줌마  in the garden and getting snuggles. He seemed to enjoy being out with us, even in the crowded streets and marketplaces.
Our little fuzz-buns joins us on almost every outing. We go for a walk every day and try to hit a new place every week or so. Gandalf also comes with us to PetCo, the yogurt shop and the strip mall.
Gandalf has inspired us to see and do more. He is always so excited about all the new smells, sounds and textures that we became eager to show him more. We began regular trips to the local rivers and mountains, and it has really grown from there.
What's a typical excursion like for you?
Our family doesn't really have typical excursions. One day Gandalf will be overlooking the Grand Canyon and the next he will be sitting outside a cafe on a Native American reservation somewhere in New Mexico. We want to make our lives an adventure, and Gandalf is our inspiration. In fact, we just got back from a trip to L.A. to get some visa paperwork done for our next big move. It doesn't matter if it's a walk around the neighborhood or a new country. Everything is exciting to a cat.
What's the best part of adventuring with a cat?
Gandalf makes everything feel more eventful. A walk around the lake can turn into an adventure by adding an enthusiastic little kitty.
Are there any disadvantages?
The only downside is that not all places are cat friendly so it can be hard to find cat-friendly camping and lodging last minute. Some parks won't allow cats so we have to check ahead of time. We have noticed a lot of places listed as "pet friendly" really only mean "dog friendly."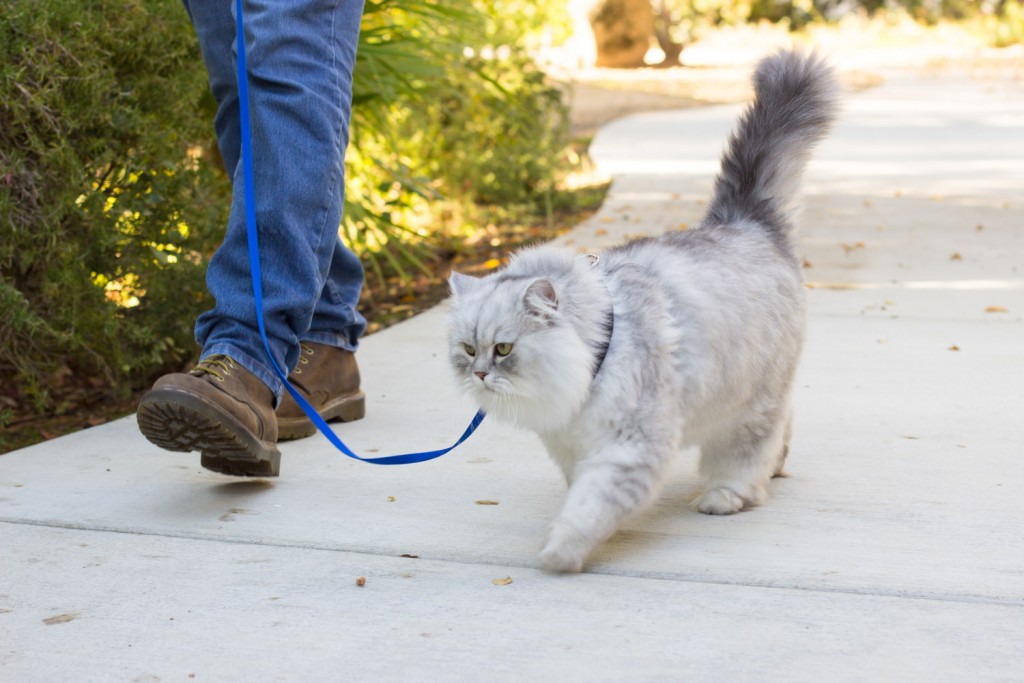 Did you do any training with Gandalf?
Gandalf trained himself to be a leash cat. He just seemed to know how it worked right away. We have tried to human toilet train him and were somewhat successful, but with all the traveling it's easier for him to just use a litter box in the car.
What kind of gear does your kitty use?
He always has his FourPaws harness and a flea comb. We love how secure his harness is, and it hasn't caused any armpit matts like a couple of the others we have tried. The comb is for brushing Gandalf's fluff after every outdoor excursion to remove any pests or stickers.
What's up next for Gandalf?
We are in the middle of our dream move to New Zealand that should get us all together and back across the ocean by 2017. It is very strict about pet immigration, so we have a lot of paperwork and planning ahead of us. Until then, we plan on hitting as many national parks and historic sites around the country as physically possible. We would love to do Yellowstone at some point, and we have plans to go to the Alamo in Texas this winter.
What advice do you have for people who are considering adventuring with their cats?
If you have a cat, take them outside! Start small and work your way up. Not all cats like crowded places or open spaces and that's OK! Every cat is different and adventures differently.
Don't forget to keep up on vaccines and flea, tick, and heartworm medicines. There are some nasty fleas in Kansas that you should avoid. Also, never go to Death Valley with a cat. It's no place for a cat. Even our air-conditioned car got too hot for Gandalf's comfort.
Is there anything else you'd like to tell us about your adventure kitty?
Gandalf is a special cat. He means everything to us so we want to show him as much of the world as we can. He brings the party and tries to leave every person he meets on his adventures just a little bit happier. Gandalf wants to inspire every kitty to see the world and all the neat smells it has to offer.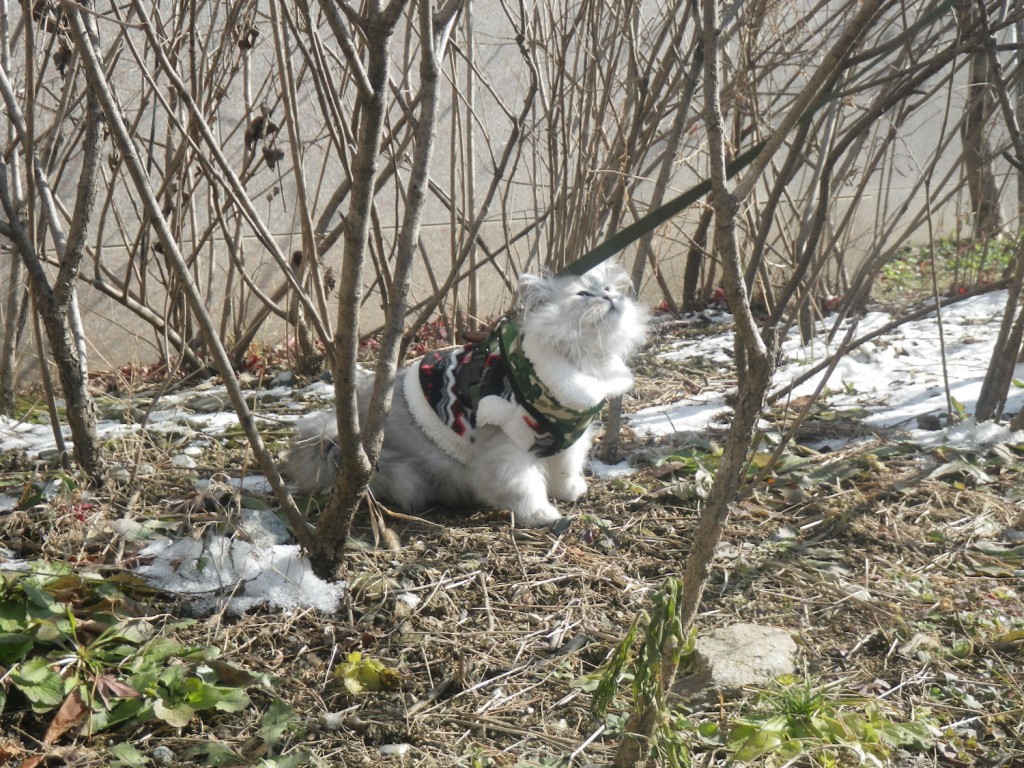 ---
Scroll through the gallery at the top to see more photos of Gandalf, and keep up with his adventures on Instagram.