We'd heard of sailing cats before, but we wanted our own kitty to be comfortable saying anchors away. So when my husband and I decided that it was time to introduce Sherman, our 13-year old ragdoll cat to our boat, a 1979 Newport 27-S, we didn't know quite what to expect.
We bought the sailboat, a fixer-upper, in 2013, and for three years she sat in a Marina del Rey, California, dock while we overhauled her. Sherman had never been on board while we were working on the boat, but we reasoned that before we went on any nautical adventures with him and his dog brother, Dexter, both of them would need to get their sea legs.
Dexter had been on board a few times, but Sherman had remained a steadfast landlubber — until recently. When the last of the engine work was completed, we knew it was time to say "paws aboard" to our kitty.
This is what happened when Sherman first set paw aboard our sailboat.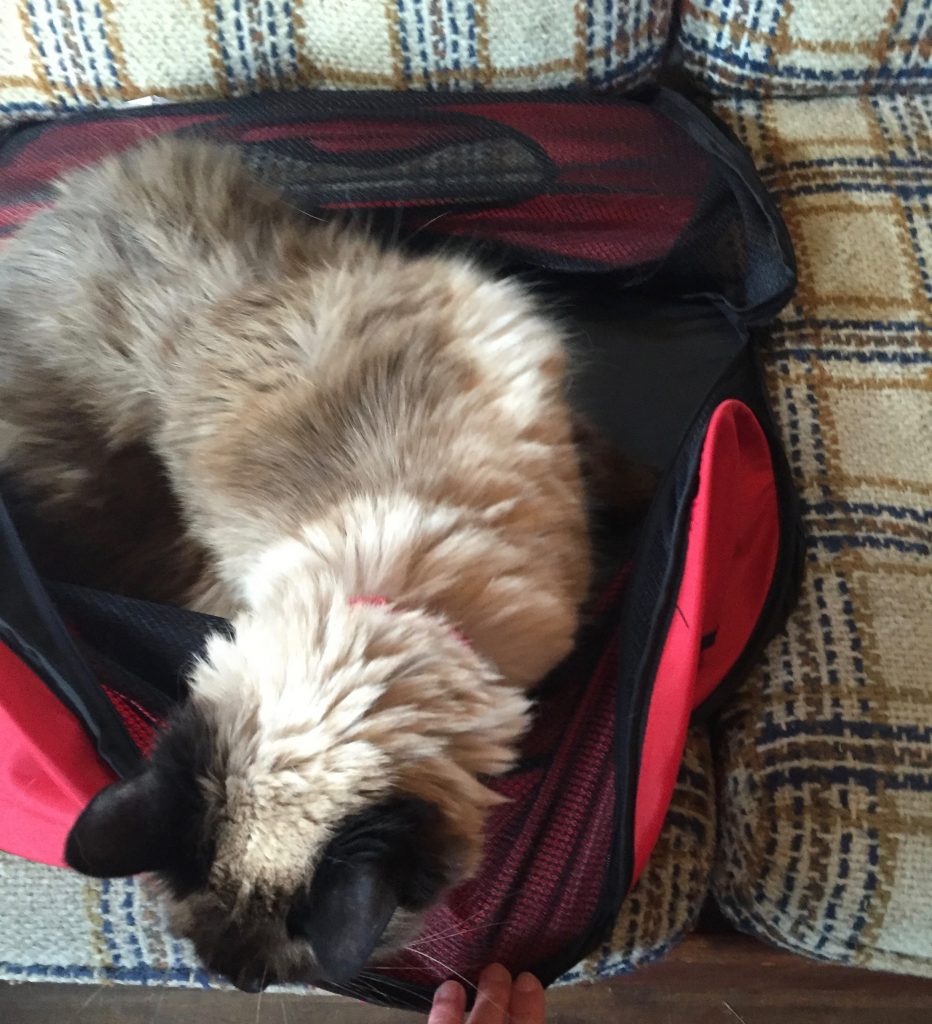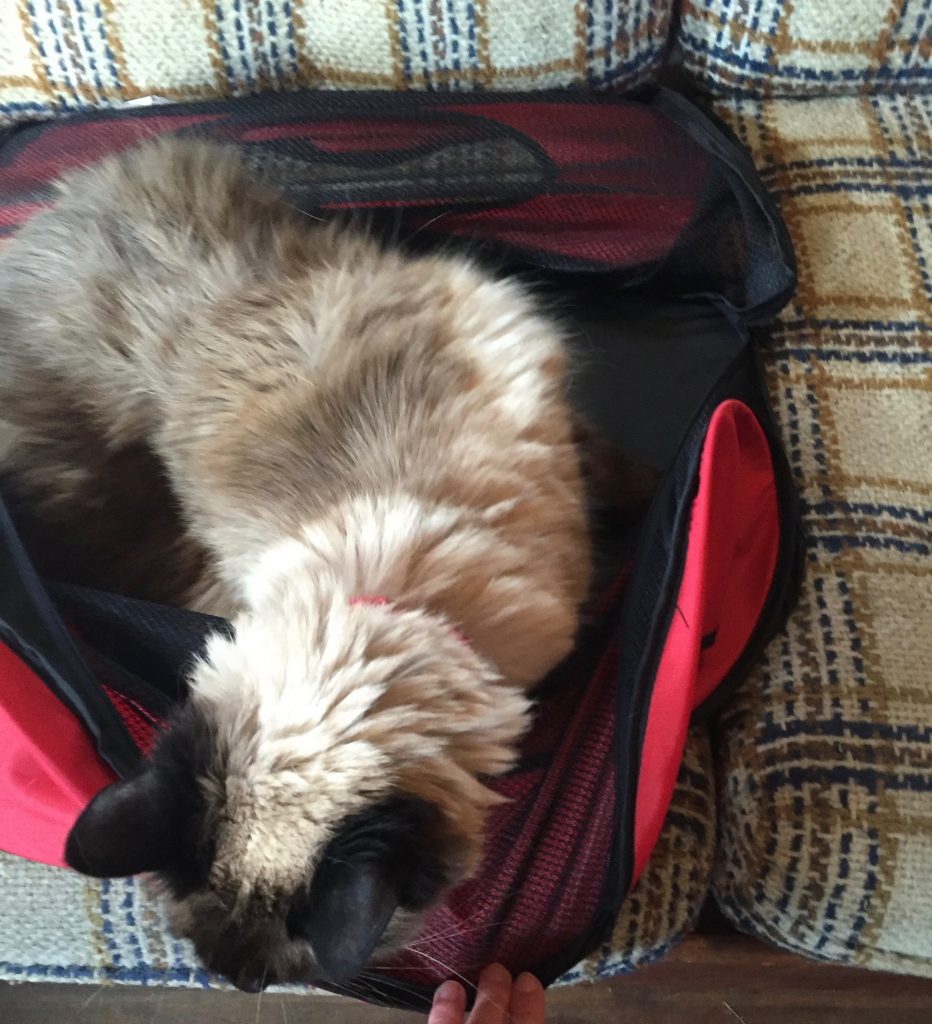 At first, Sherman was a bit hesitant. While he was unsure of his surroundings, he was eager to get out of his carrier, but did so with typical kitty caution.
Then he started exploring and seemed to figure out that maybe the cabin wasn't such a bad place to be. Between the boat smell and the sea air, there are many scents to take in.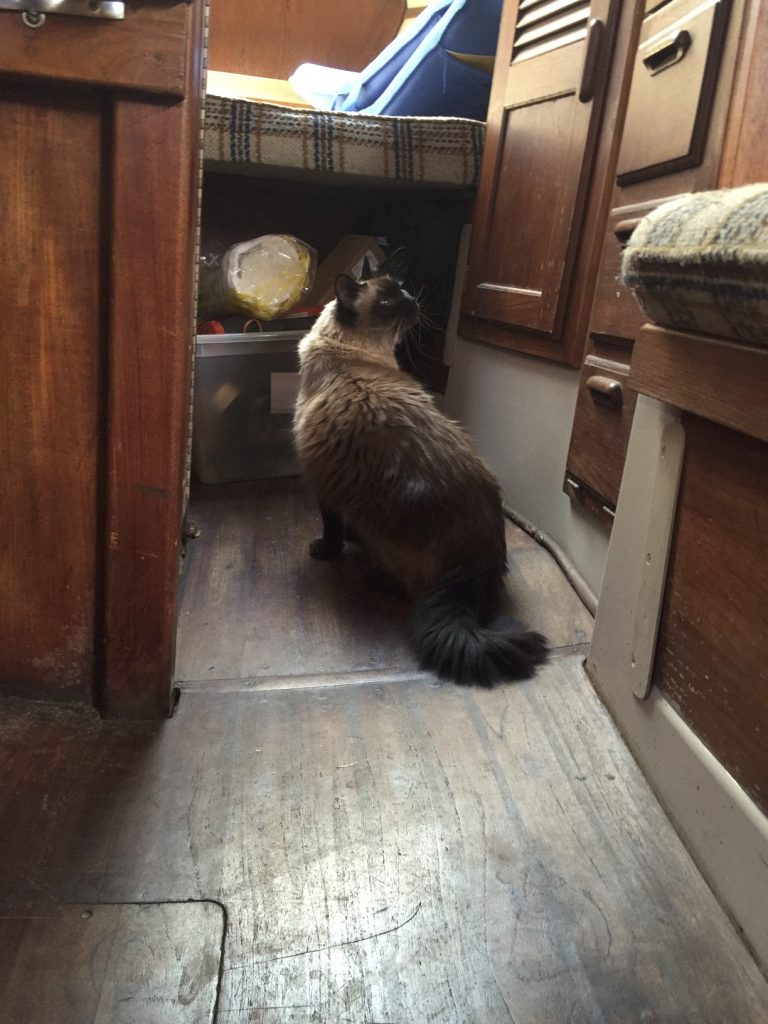 After sniffing the air, Sherman began wandering. Sensing a good place to take cat naps, he headed toward the V-birth. Light was coming in through the hatch, and Sherman is an excellent sunseeker.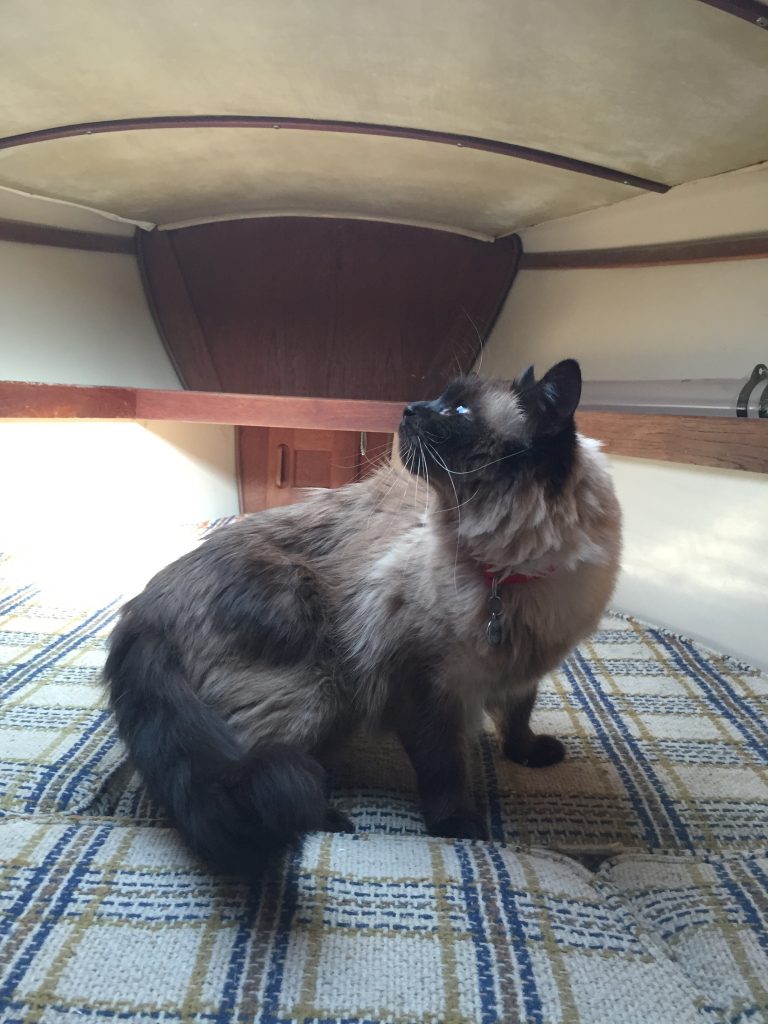 Sure enough, Sherman found the hatch. He even improved the appearance of the very much outdated 1970s plaid (we plan to recover the cushions!) with his kitty good looks.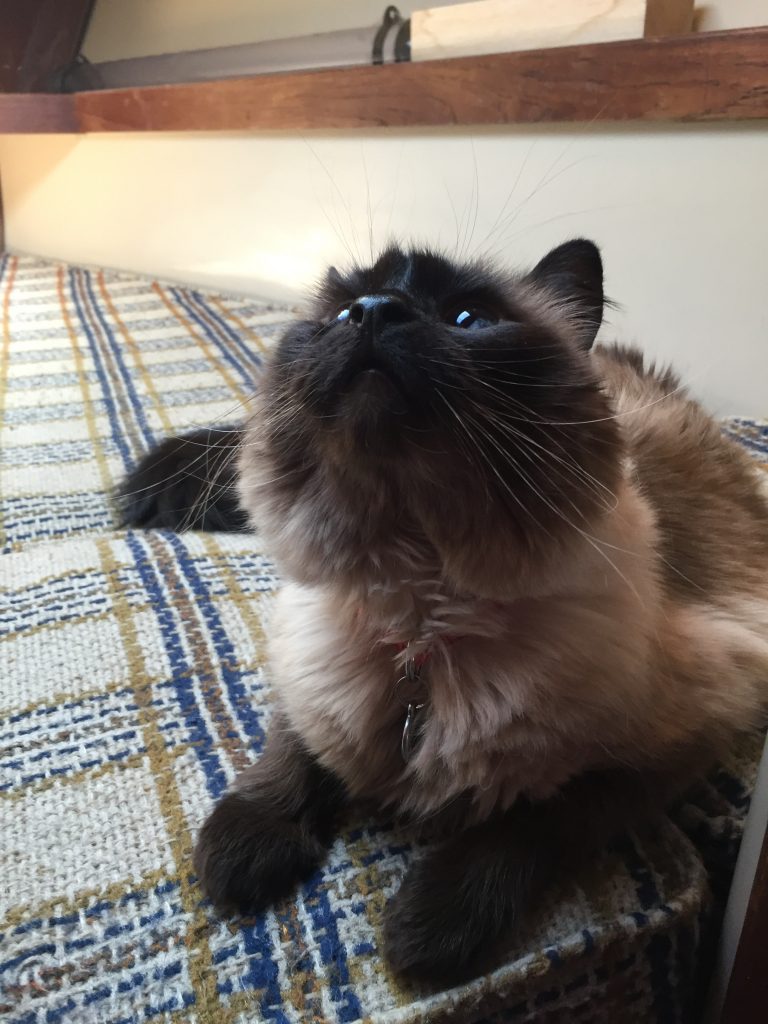 And the hatch became his new favorite window.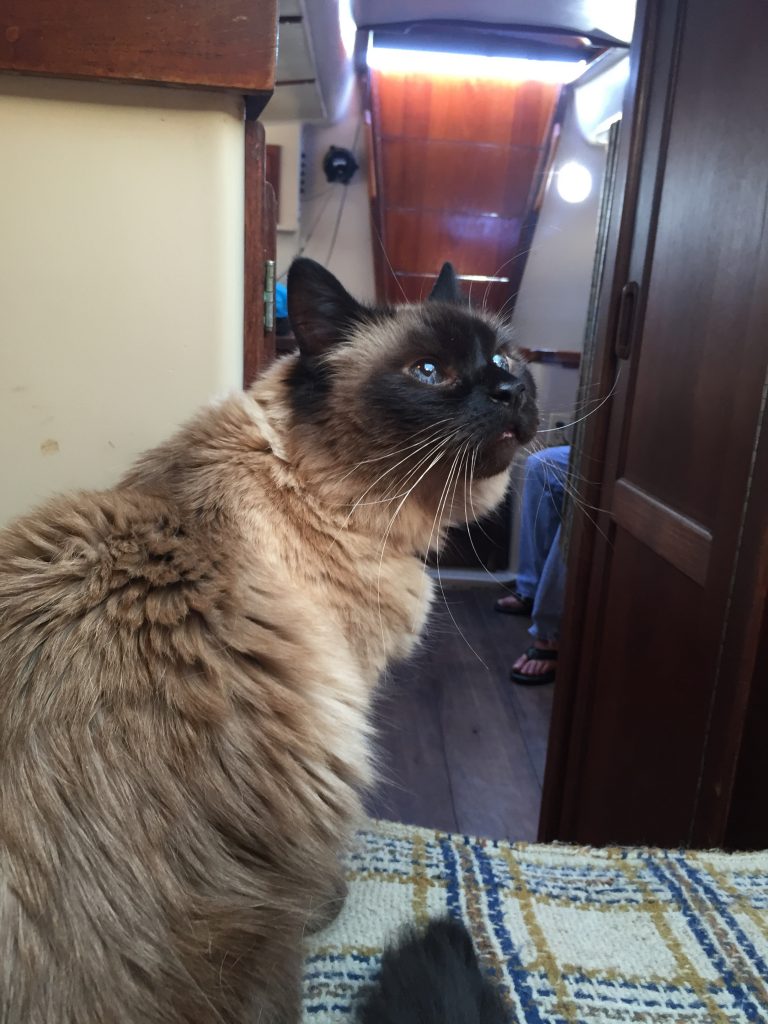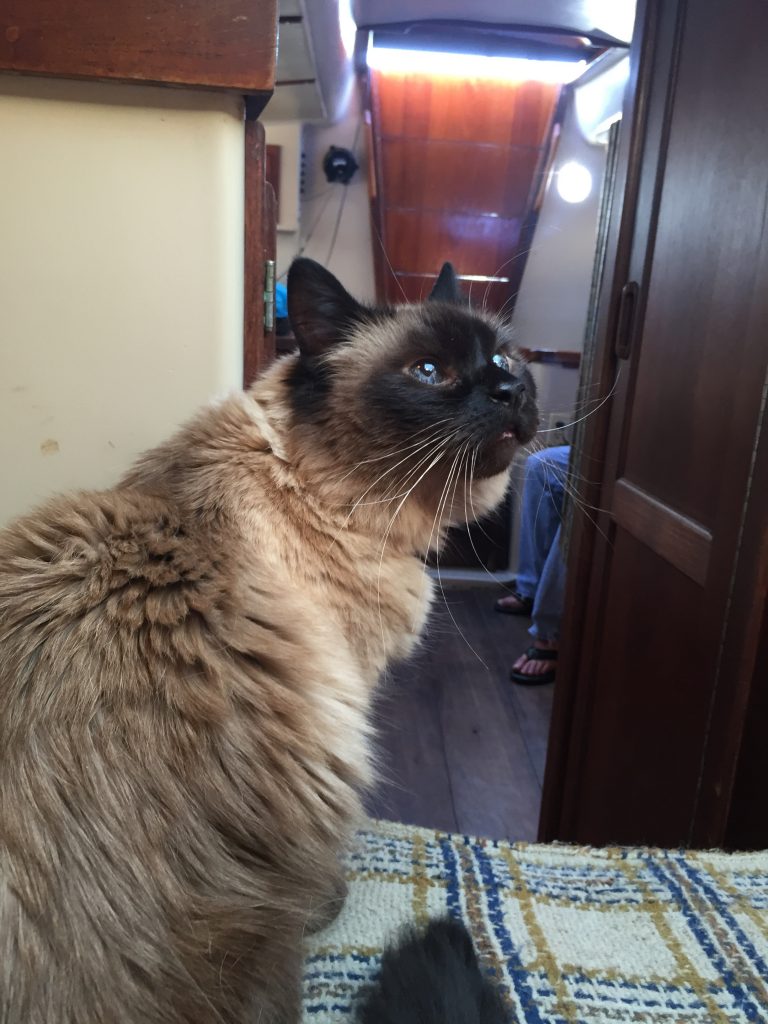 From his vantage point in the V-birth, Sherman figured out that he could look out the hatch or out into the rest of the cabin.
Sherman officially claimed the V-birth. It's now his private quarters.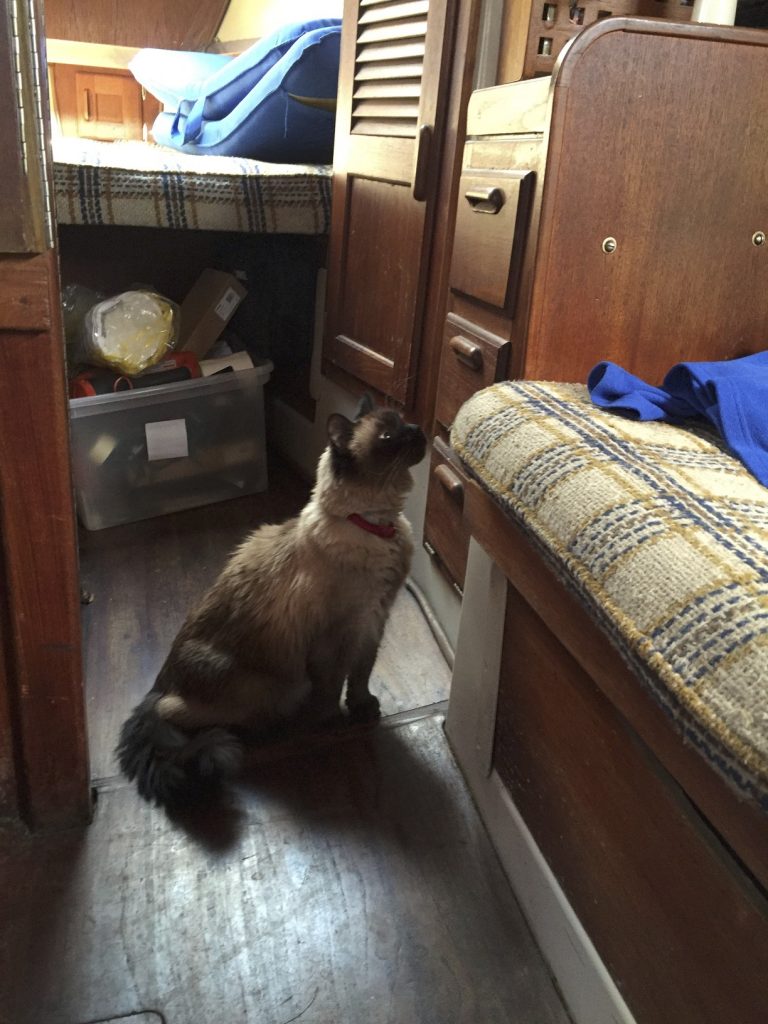 Having staked claim to his new nautical kitty bed, Sherman decided to check out other cozy spaces.
He soon determined that maybe the rank of first mate would look good on him.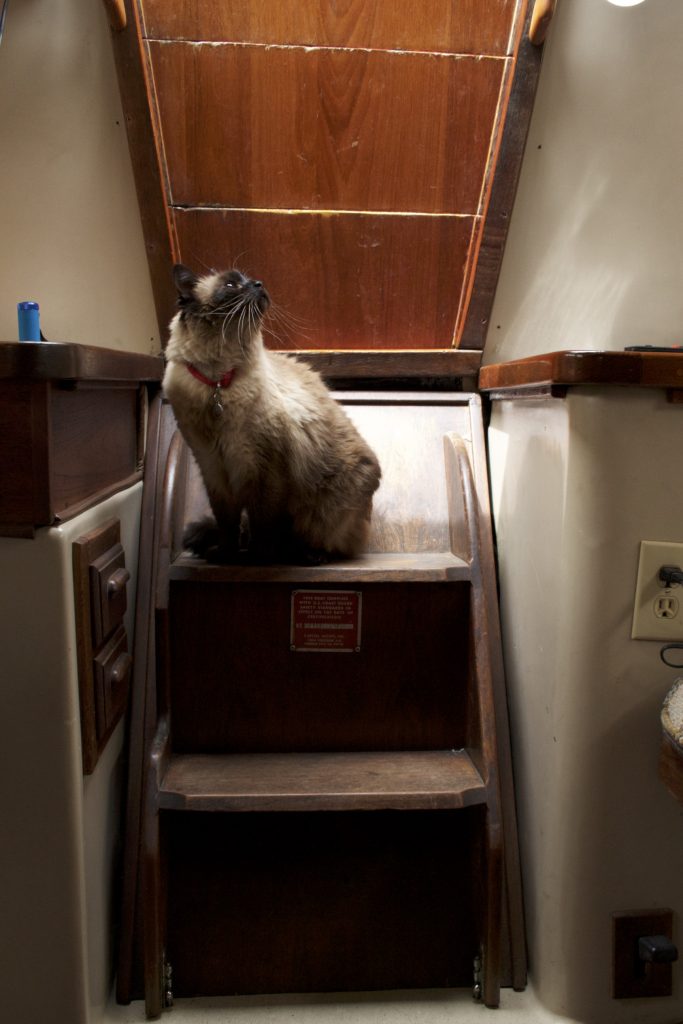 Better yet, Sherman concluded that Captain Cat would be even more fitting.
Now that Sherman has been on board once and seems comfortable with the idea, we plan to take him down each weekend so that by the time we take the Kraken out, he'll be as confident in sailing as we are! He will soon join the ranks of kitty commodores the world over.
All photos courtesy of Chris and Kristen Bobst.