Have you ever wondered why your feline friend likes to scale your bookshelves and peer down at you from atop the refrigerator as you cook dinner? It's because height gives cats a sense of comfort and security.
While dogs love the stability of the ground, cats are much more comfortable with heights because it provides them with a secure vantage point to survey the world below. A cat's need for vertical space is evolutionary, going back to when lap cats were jungle cats, climbing trees to see what they wanted to munch on, and to escape potential danger.
"Vertical also space allows cats to be apart from other cats or individuals if they choose," Adventure Cats veterinary consultant Alisah Tran said. "They're solitary hunters and have protective mechanisms to maintain their physical health and avoid danger."
MORE: Have an indoor adventure with your kitty
In fact, many of the behavioral issues that arise in multi-cat homes are due to felines not having their own space, so creating vertical space in homes with more than one cat is imperative to the animals' health and happiness.
While there's no shortage of incredible cat trees on the market, frugal feline owners may balk at their prices. Luckily, we've got a few ideas for DIY cat trees and shelving that'll provide your kitty with plenty of space to climb, jump, run and scamper without breaking the bank.
Craft a kitty condo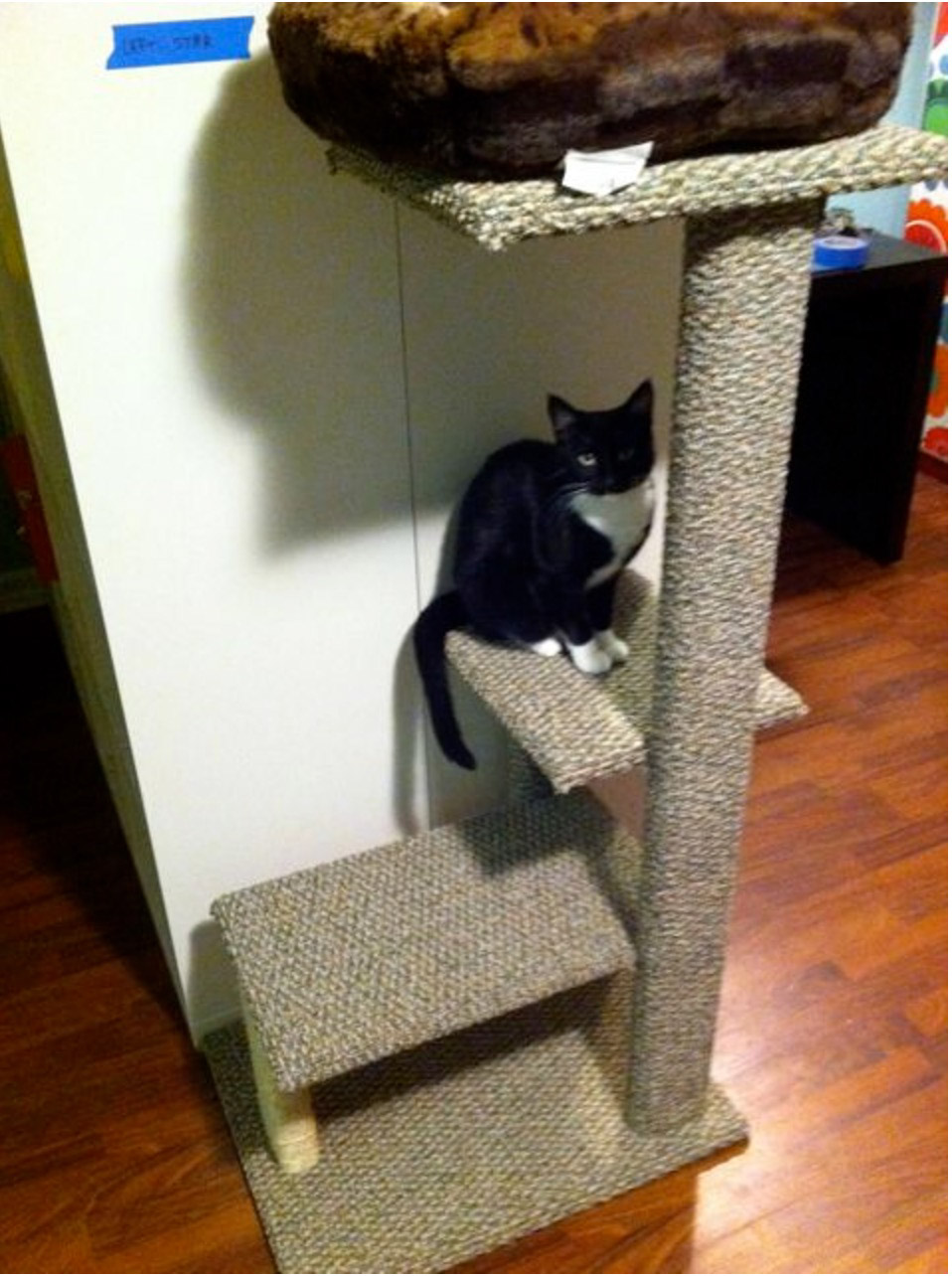 Blogger dadand.com has a great post about how to build your own DIY kitty condo. It's full of helpful hints, tips and tricks on how to avoid a high price tag when building your cat's castle. Useful hint #1: Those expensive cat trees you see at the store are typically made out of cardboard concrete forms, two-by-fours, PVC pipe, sisal rope and carpet remnants — items you can easily find in your garage or at your local home store.
Build the real thing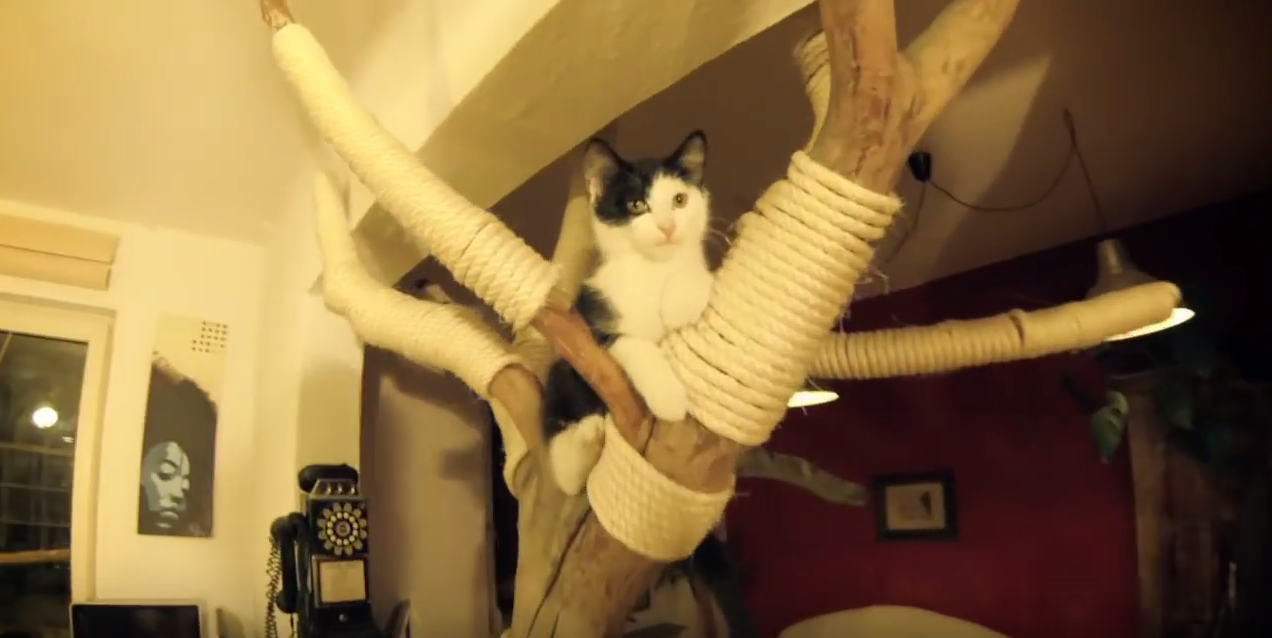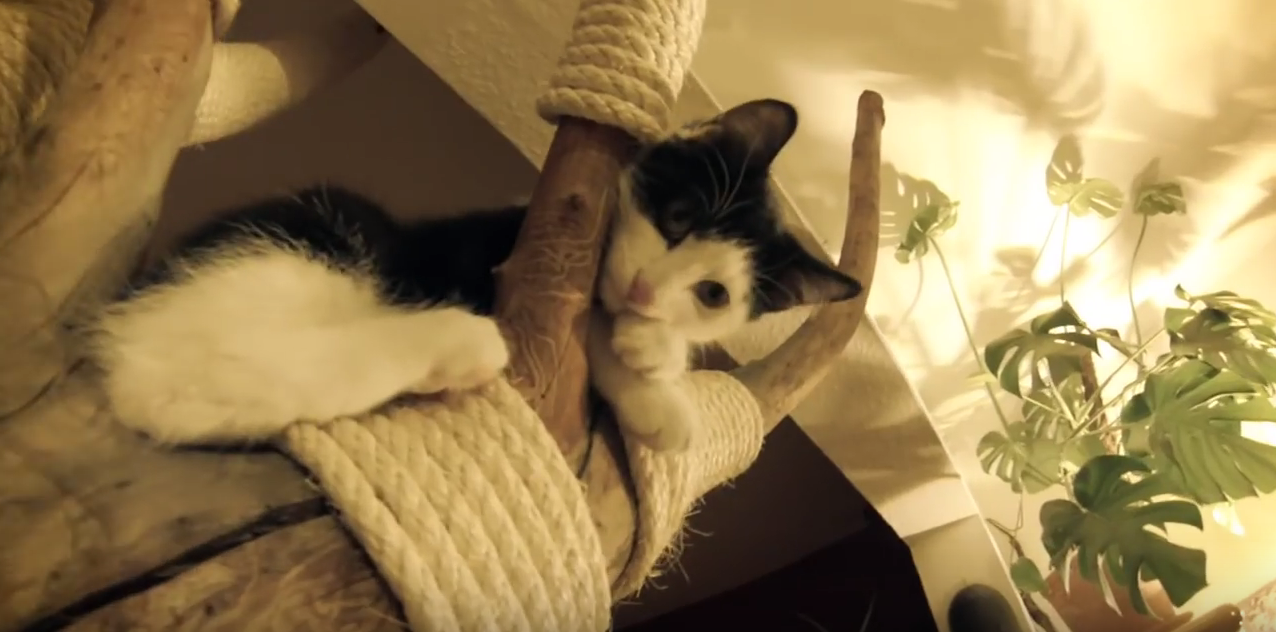 Add a little touch of nature to your home décor with this homemade cat tree made from a real tree. In this video, YouTube user TheTypehype details how he built a one-of-a-kind cat tree for his kittens using a fallen tree branch and store-bought sisal rope.
Transform a bookshelf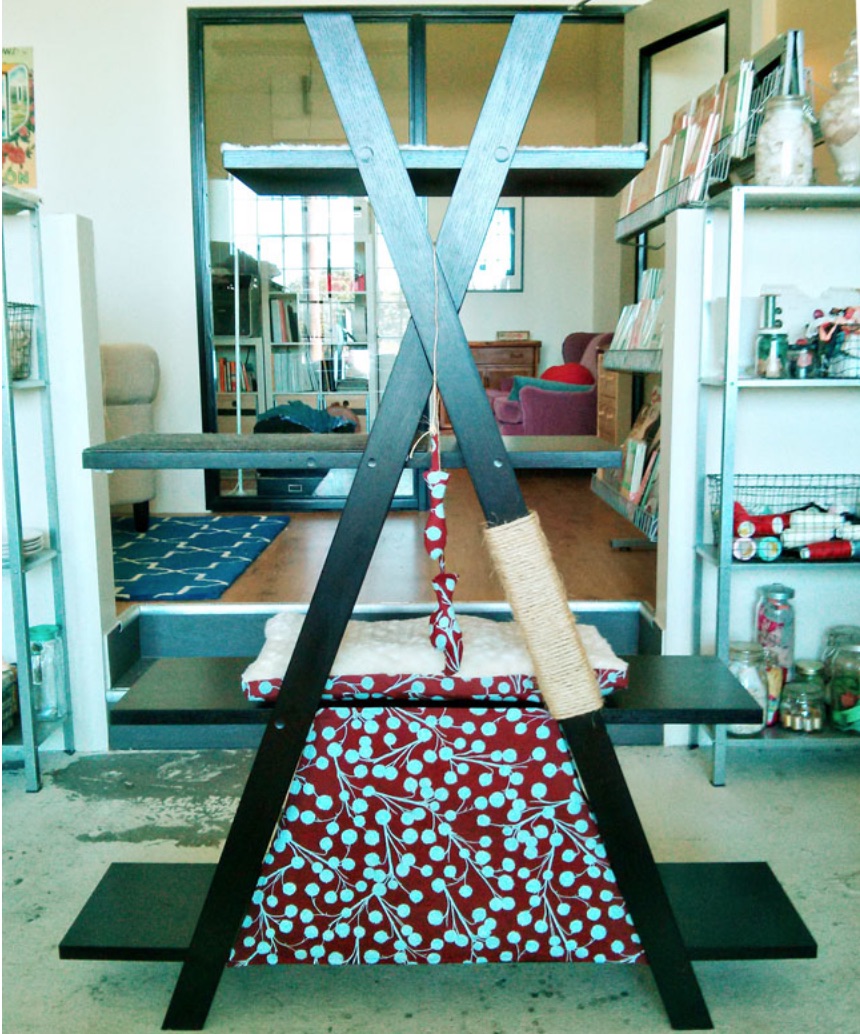 Think most cat trees are an eyesore? Then construct this easy DIY cat tree using an A-frame bookshelf. For the full tutorial, visit Colette.
A little bit of shelving goes a long way
If any of the expert tips above intimidate you, try simply installing shelves from a home-goods store like IKEA. After installing the shelves, try putting a bit of catnip or a favorite toy on one of the shelves to let your kitty know they're all for him. Your cat will be up on the shelf enjoying his vertical space in no time!
DIY tips from Fundamentally Feline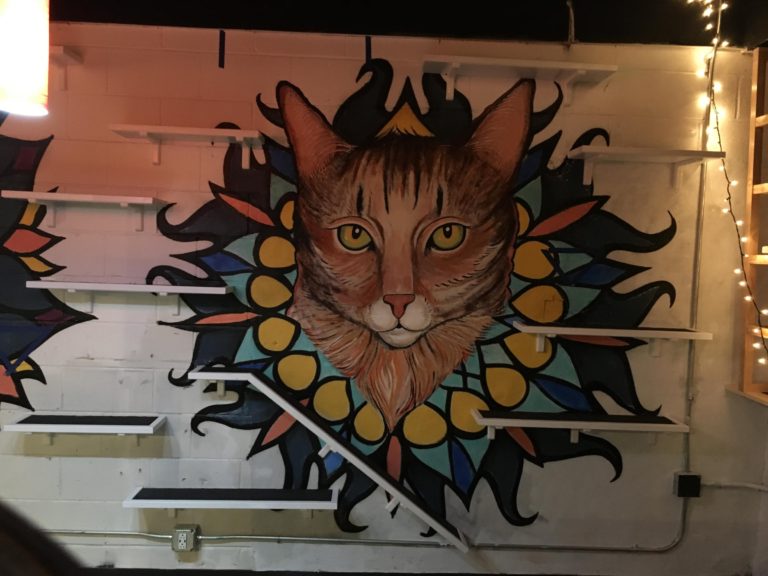 Atlanta-based feline behaviorist Ingrid Johnson runs FundamentallyFeline.com, a website that educates cat owners on how to be the best possible pet parents. The site also features a variety of information on adding vertical spaces for cats in homes, offices and businesses.
In fact, the company recently created a "feline wonderland" for homeless kitties waiting on adoption at Atlanta cat cafe Java Cats. Although the website doesn't feature fully DIY instructions, it sells sisal scratch poles, wall-mounted scoop beds and sisal cat runs and gives users access to incredibly helpful self-installation videos for all of its products.
Photos: dadand.com, TheTypehype/Youtube, Colette, Fundamentally Feline
Save
Save
Save