The beauty of being a pet owner is that often, the term "owner" is inaccurate: You feel more like a parent. And while all animals have personalities, it's something pretty special when your "furbaby" has a personality that matches yours. Such is the case with Fish and Chips, two adventure cats who love going on leash-led walks on scenic Vancouver Island with their humans, Lindsay Richards and Lain Roby.
One of the most interesting aspects of the Fish and Chips story is that these now-inseparable kitties were actually adopted at different times. In April 2016, Richards decided she wanted a kitten; Roby, being more of a dog person, eventually agreed after checking out the — ahem — Adventure Cats website.
The couple couldn't find any kittens in shelters since it wasn't kitten season, so they browsed online. They eventually found some 6-week-old kittens in Keremeos, BC, which was more than an hour away, but Richards and Roby decided to drive down and see them.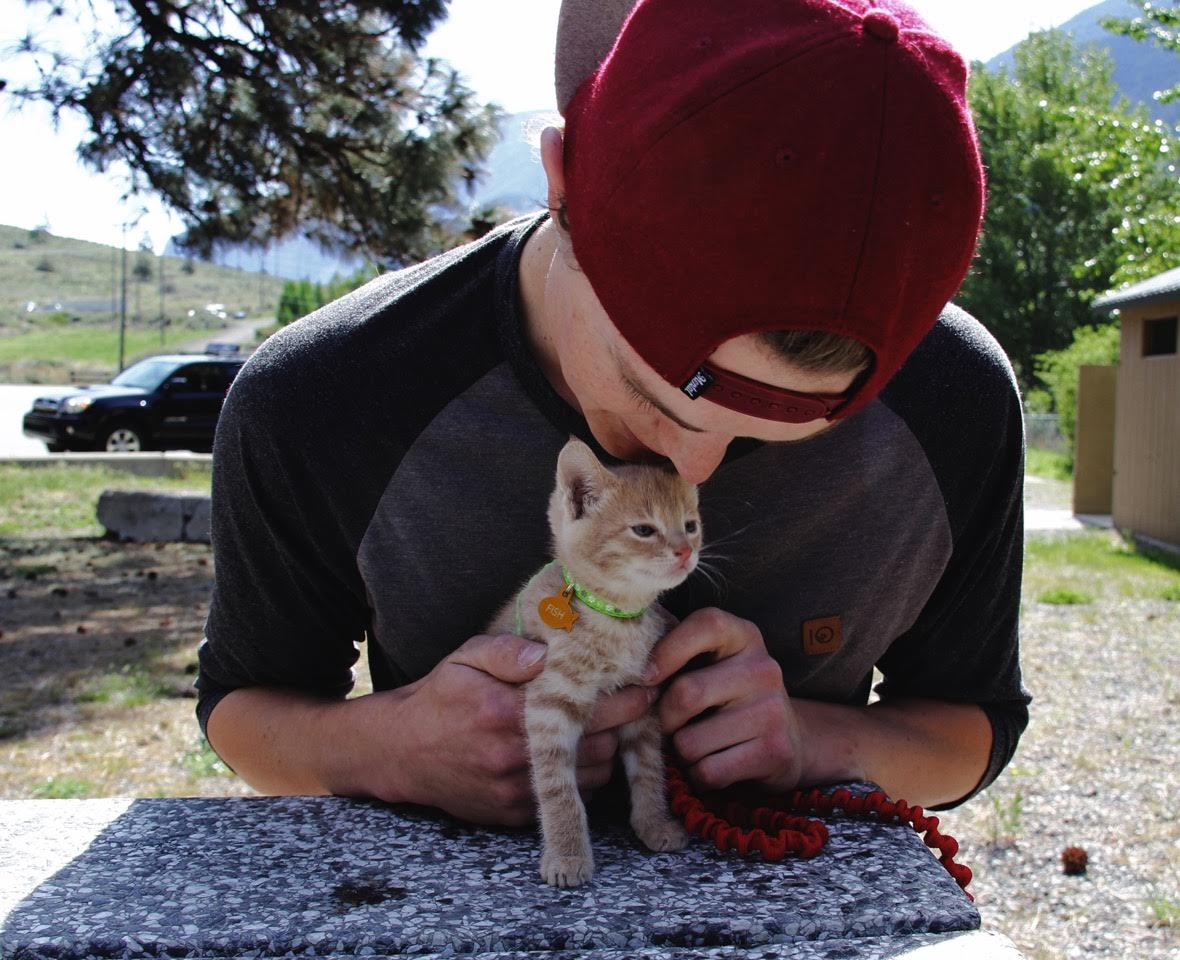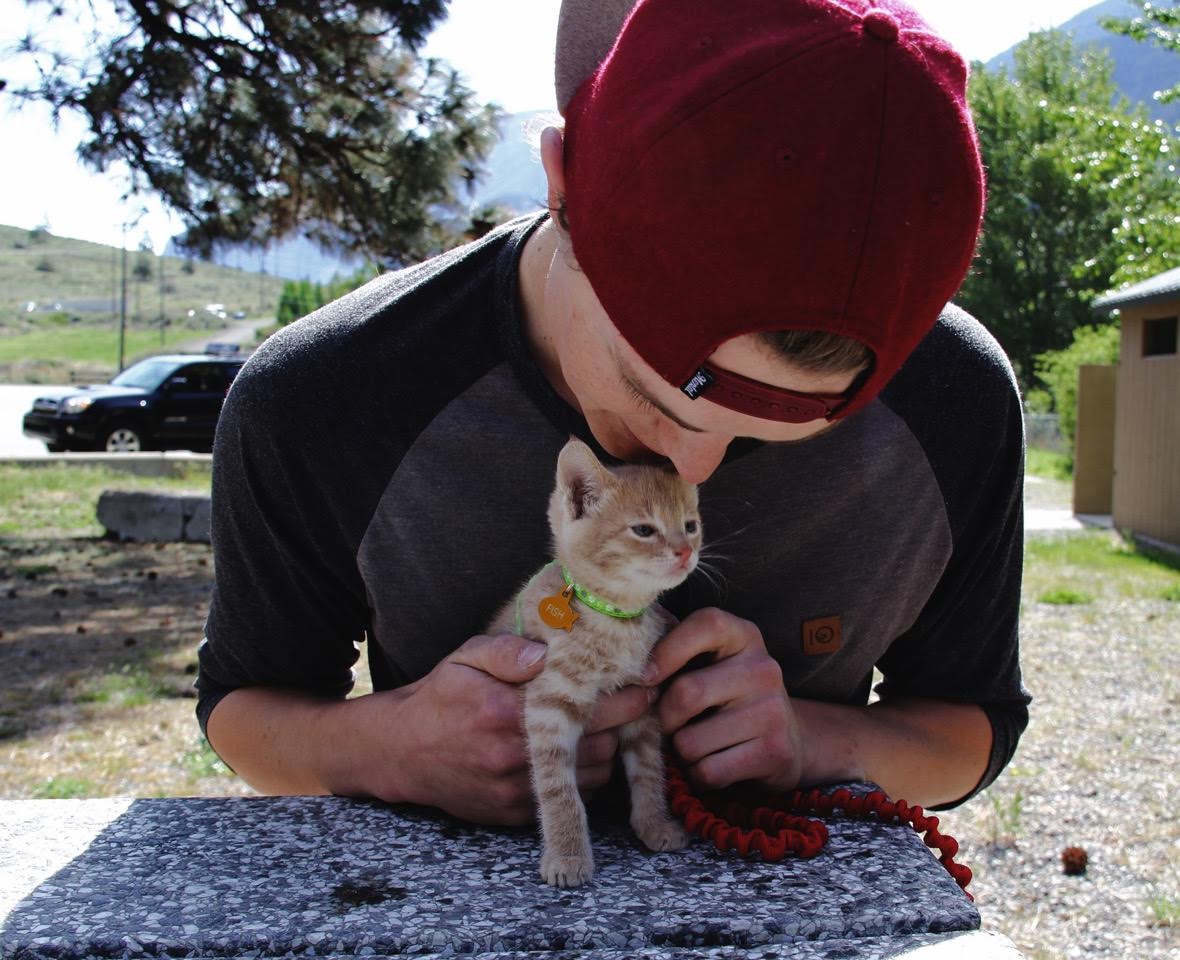 It was love at first sight when the couple laid eyes on the kitten they'd later name Fish. While his two sisters slept, Fish was running around and "getting into trouble," according to Richards. What drew her to him was that, even at only 6 weeks only, he was "very alert and curious — a little ball of energy!" Two weeks later, Richards and Roby took Fish home.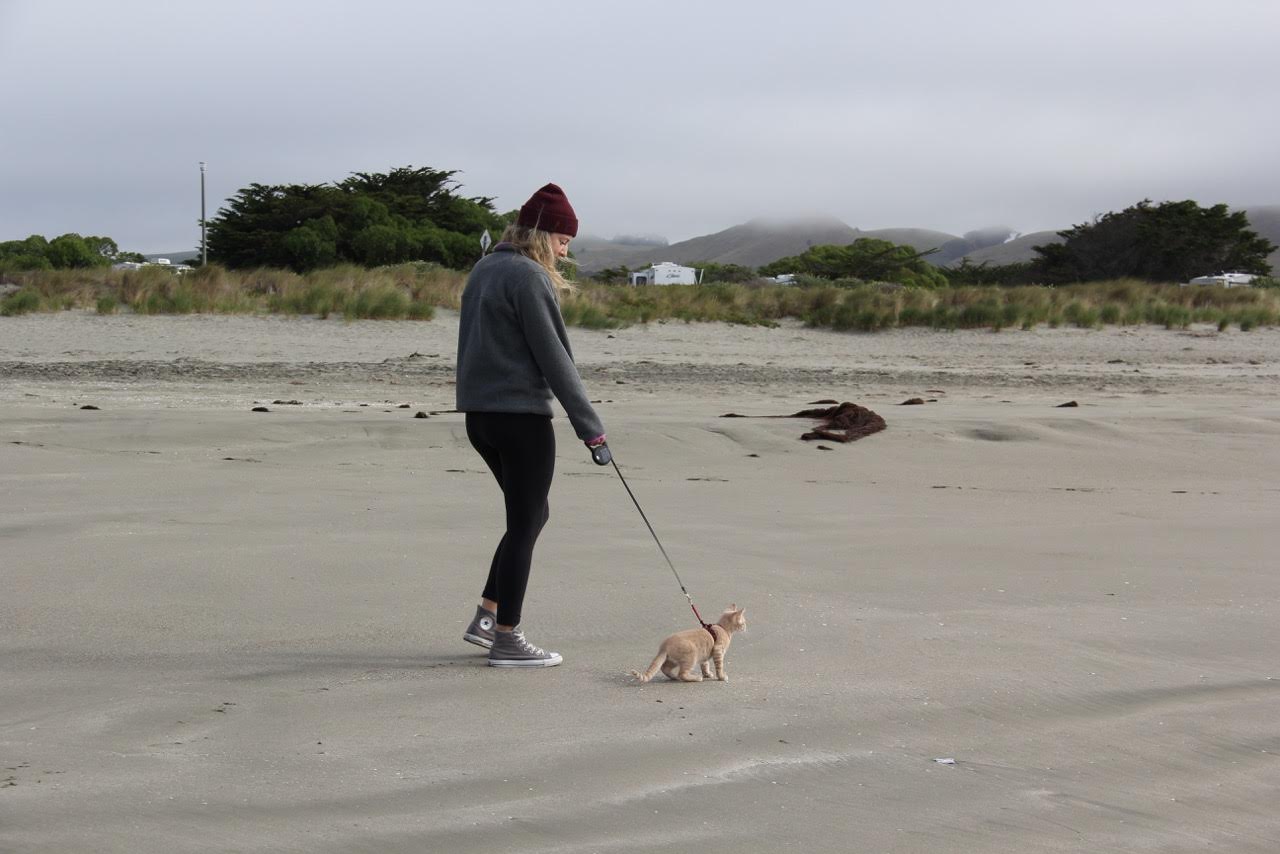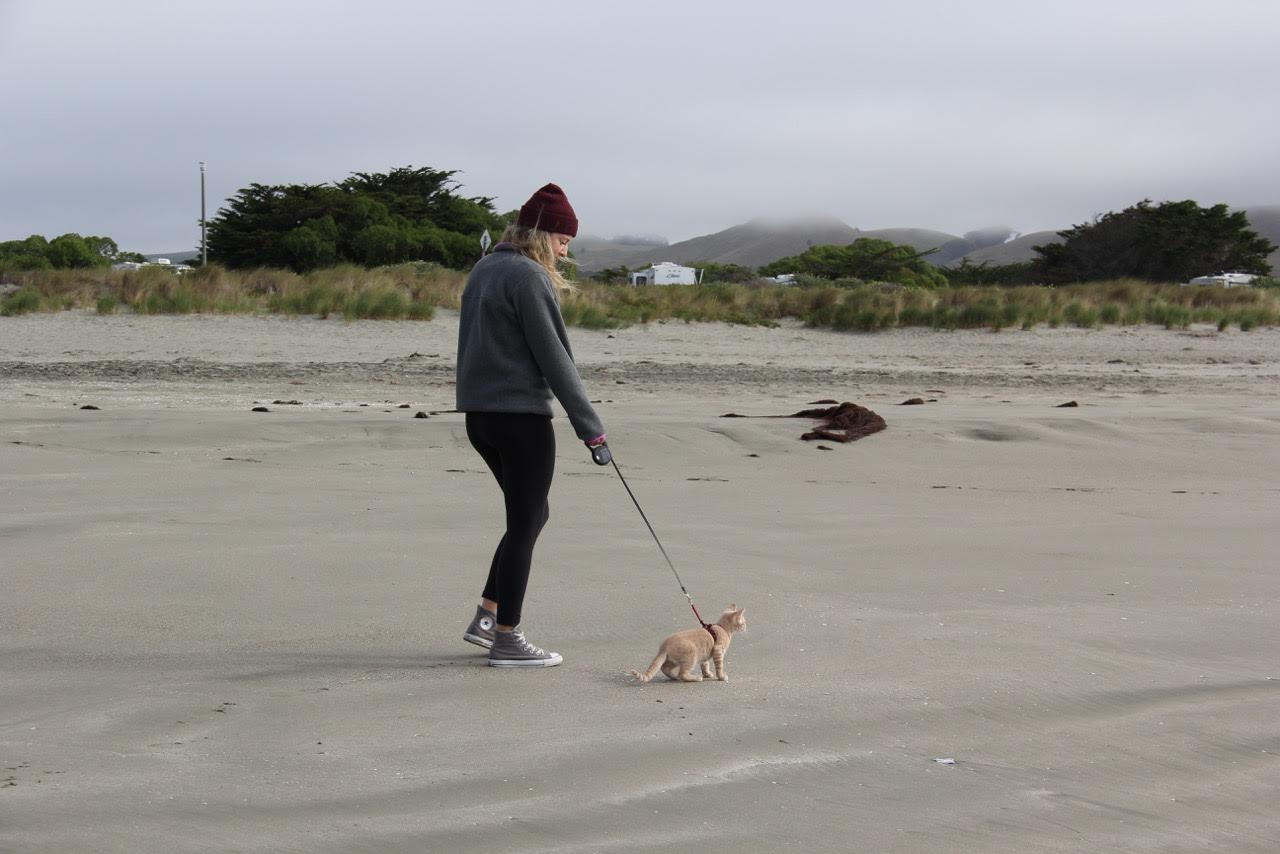 A few months passed, and the couple began to discuss getting Fish a companion. Little Fish wanted to play constantly, and with both Roby and Richards working, it was tough to keep up with their furbaby. He needed more attention.
One day, while picking up some cat litter from a local pet store, it happened again. Richards and Roby fell in love.
"We went to a Bosleys to pick up some cat litter and ended up walking out with a kitten," said Richards. A local shelter had set up an adoption center for the day, and, as Richards puts it, "There was just no way we were leaving without Chips once I saw him."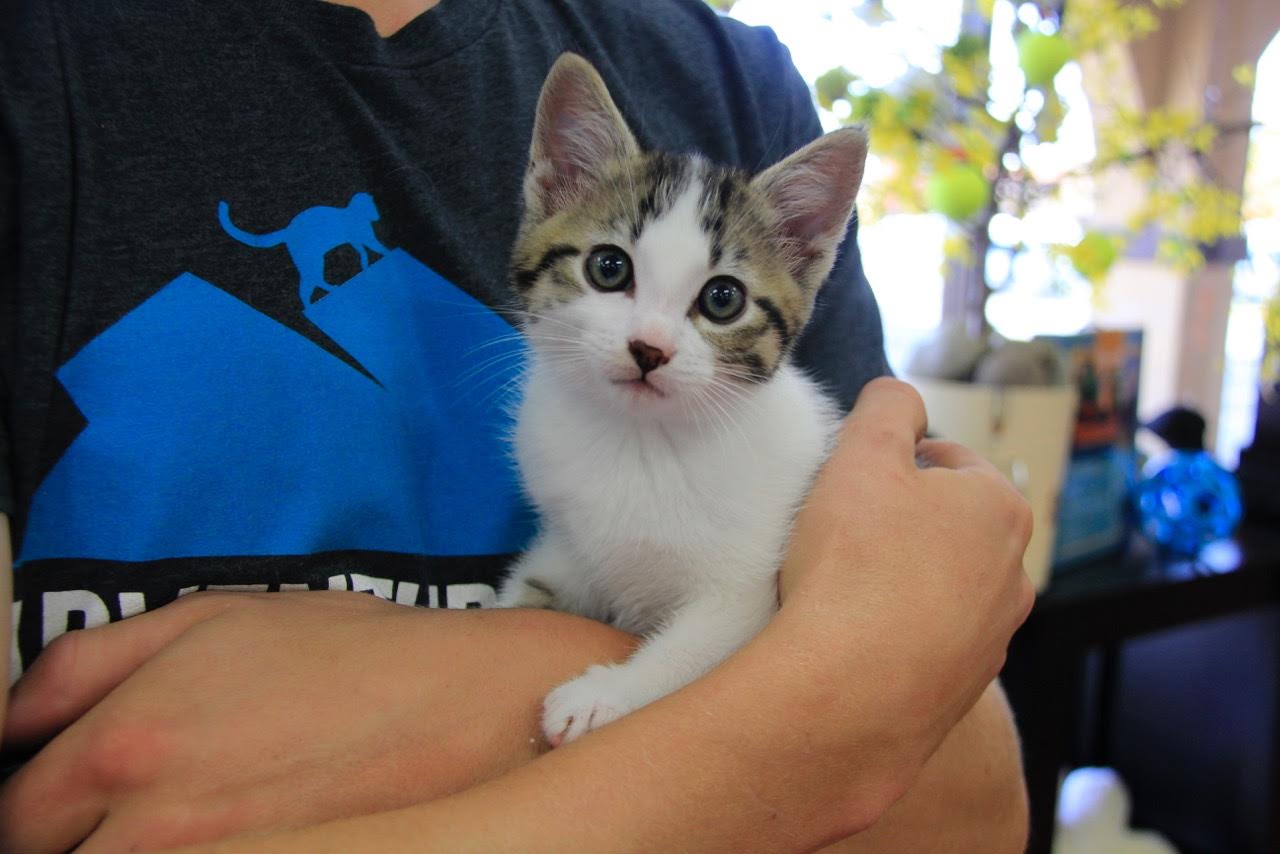 It took Fish and Chips only a few days to get used to each other until one day, Richards came home to find both cats snuggled up next to one another on their cat tree. Now, you can't keep the two apart.
The two cats have vastly different personalities — Fish will climb curtains and steal socks if he doesn't get to go outside, while Chips is a "cuddly little thing that sleeps way more than Fish does" — but they couldn't be better friends.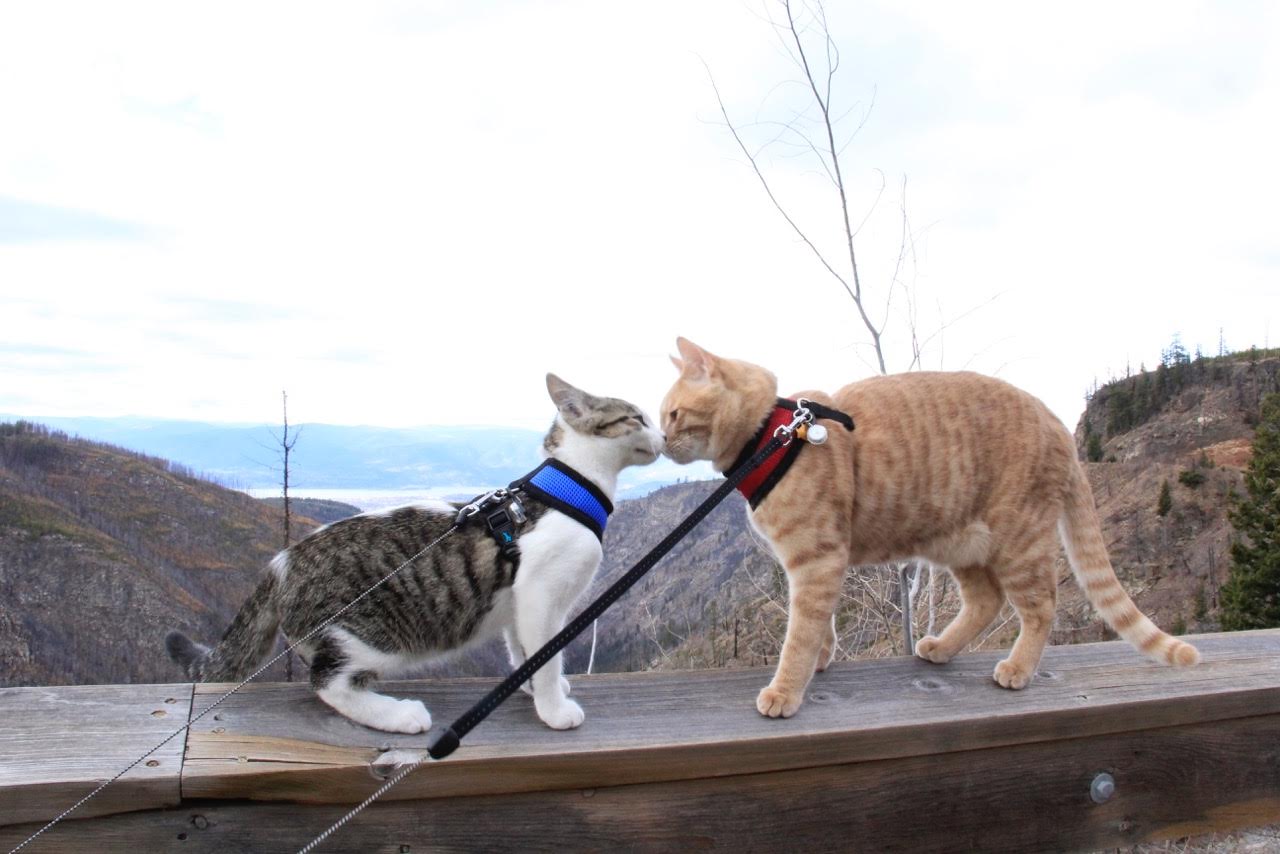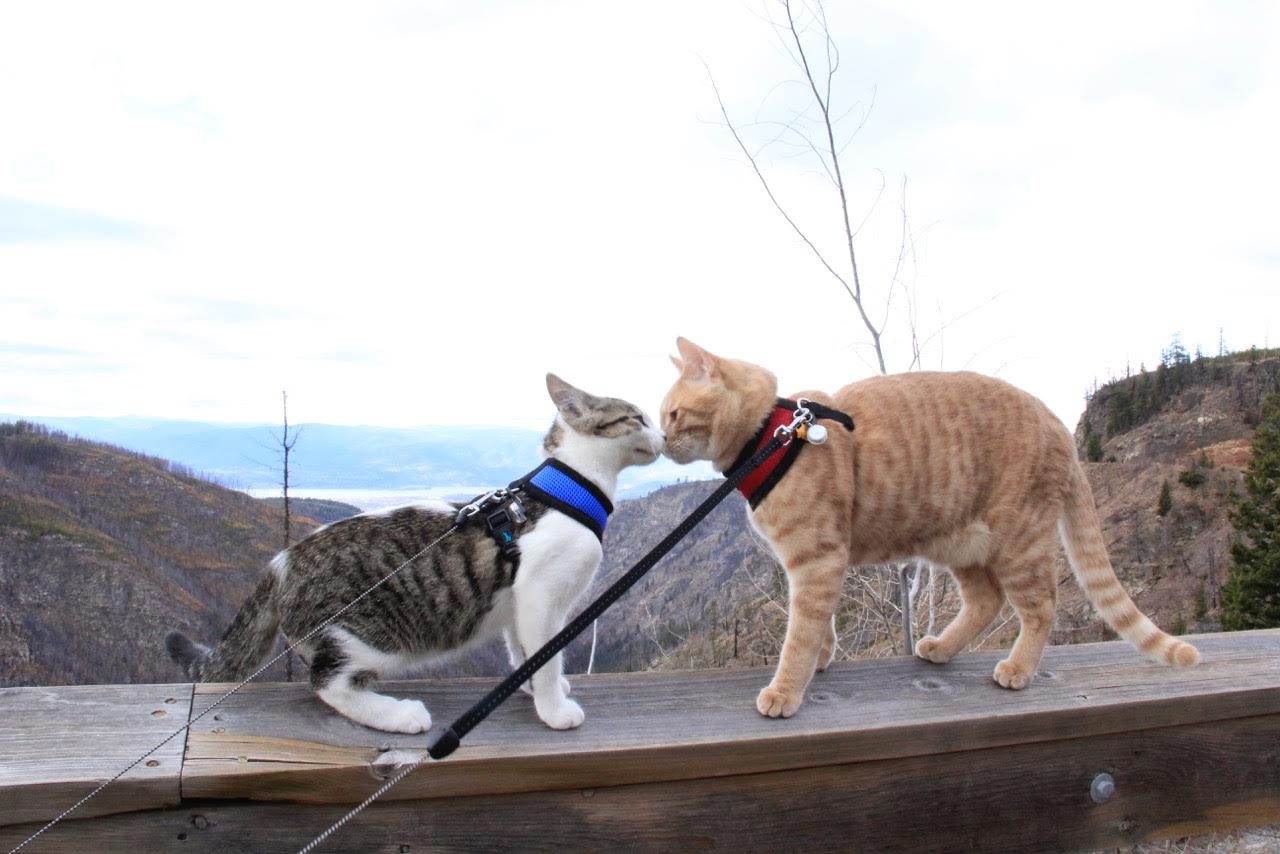 "One thing they have in common is that they both love being around their humans though," Richards said. "Whether we are in the kitchen making dinner or on the couch watching TV, they are always at our feet wrestling, playing with their toys, or nibbling our toes for attention."
Richards was smart about getting Fish used to the leash — she put it on him from day one. "He has never had an issue with it, and sometimes he even forgets it's there. He [is] much too excited to be out in the world to be worried about a little harness."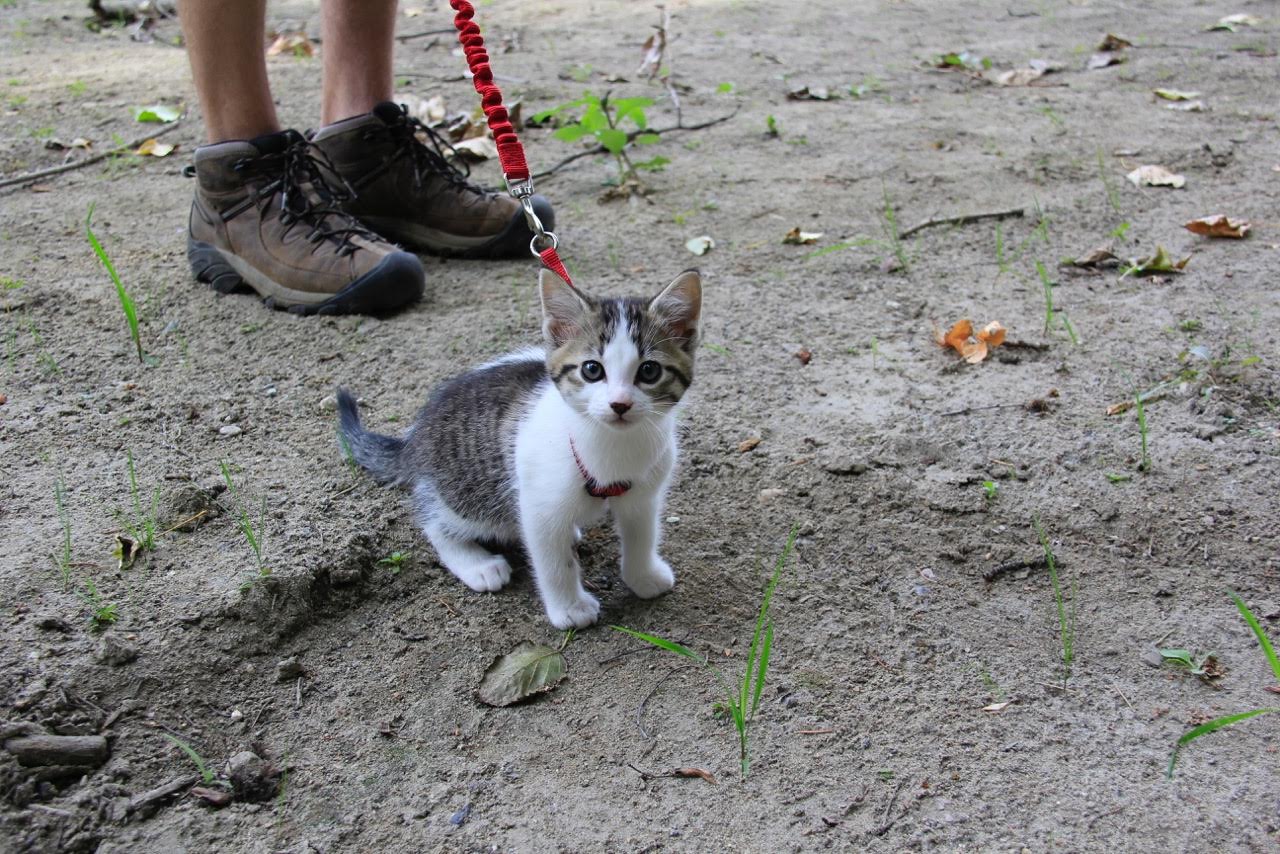 While most animals, whether they're cats or dogs, may take issue with being on leashes at first, Richards has found that both Fish and Chips love theirs. They've learned that the leash means they get to go outside — and that they may even get treats as an added bonus.
And when the kitties get tired on walks, they're always welcome to ride in the backpacks Roby and Richards bring along on their hikes.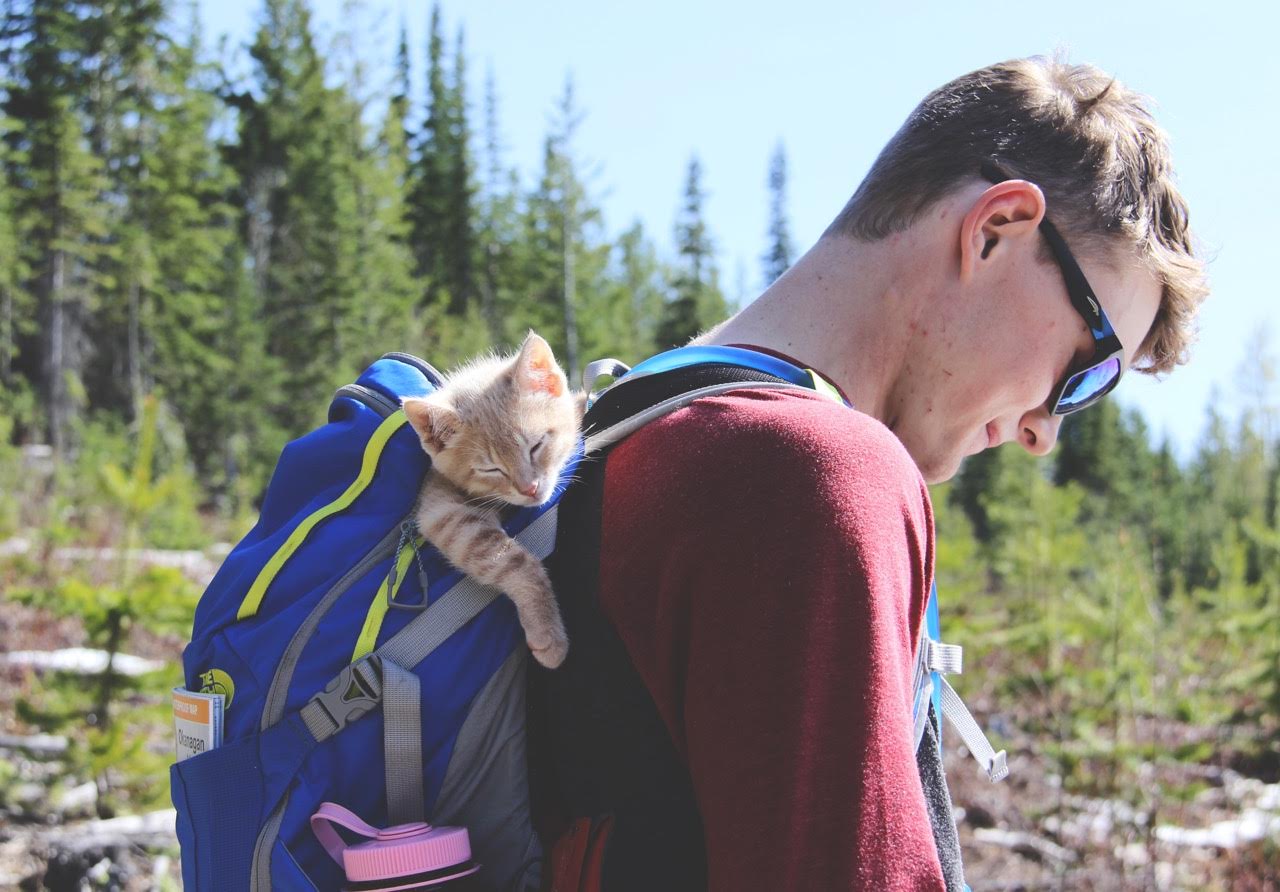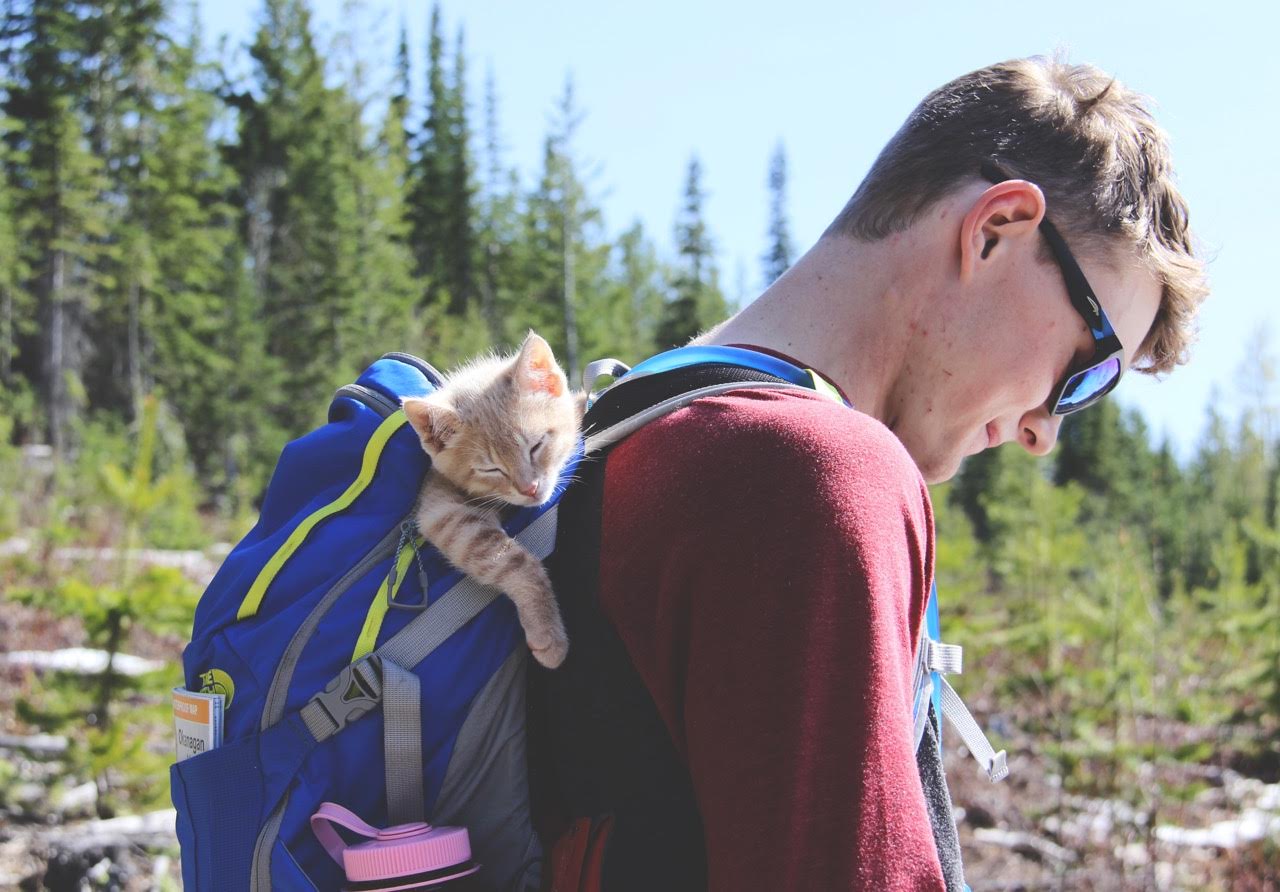 When it comes to travel, these caravaning cats have seen much more of the world than most kitties.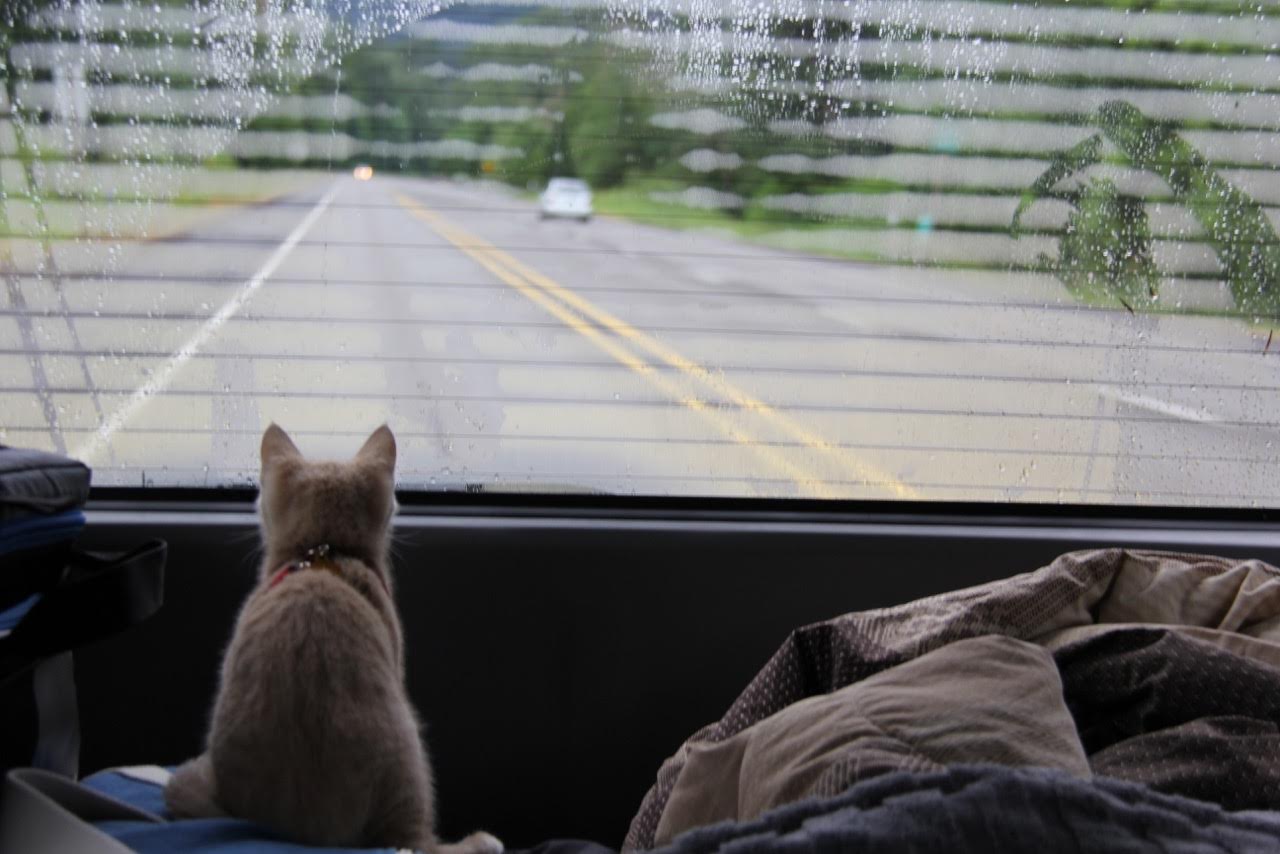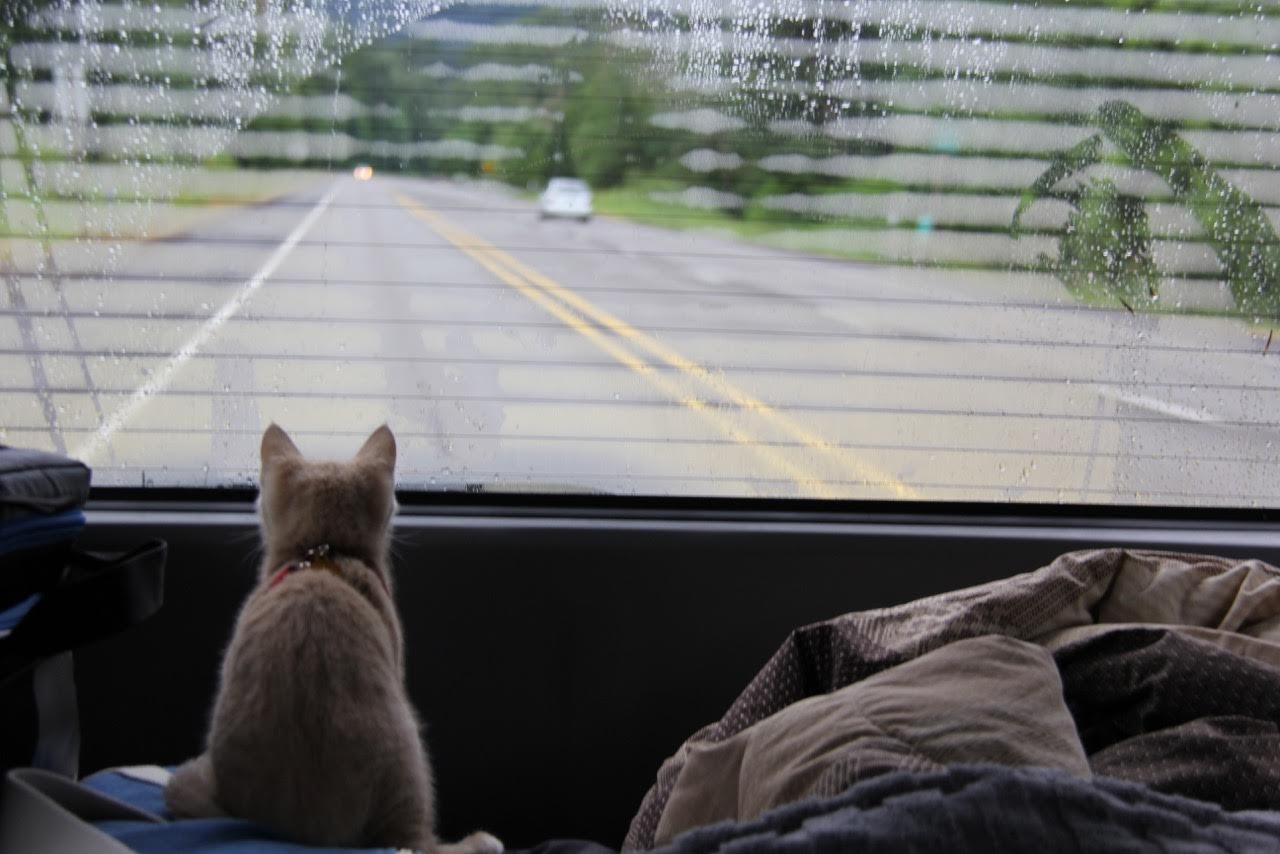 At just 3 months old, Fish accompanied Richards and Roby on a 10-day road trip down the coast of Canada into the U.S., from Kelowna to San Francisco. They all slept in the car most nights, and Fish loved every minute of it.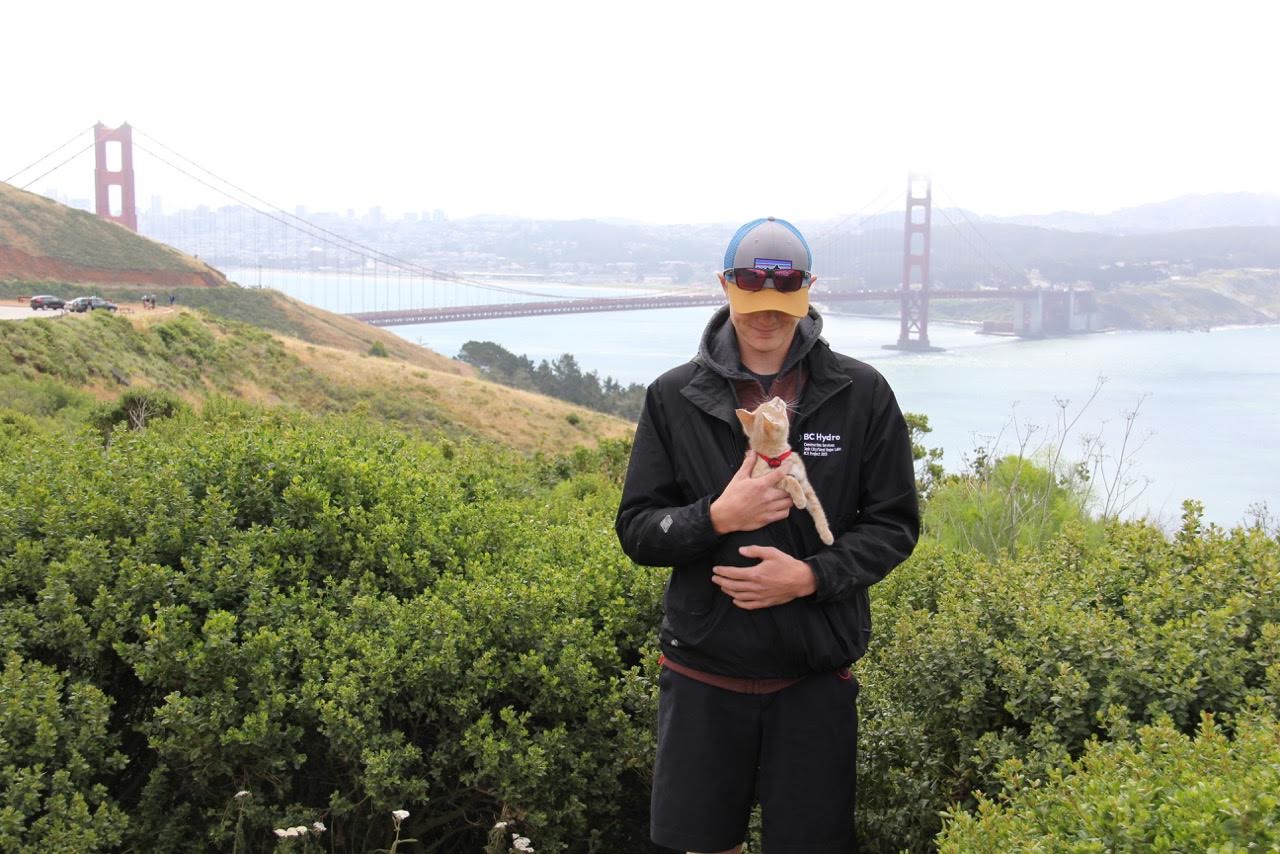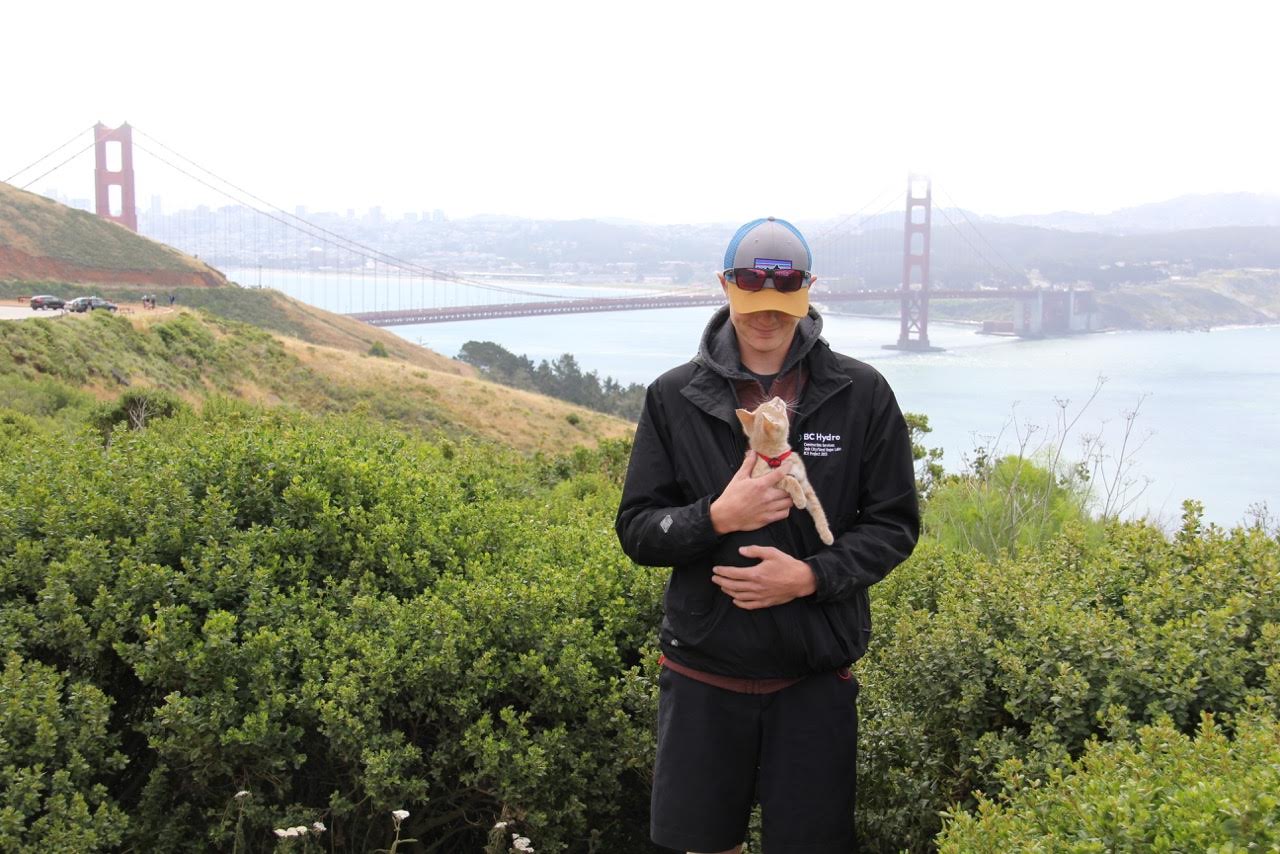 When the couple decided to move to Vancouver Island in November, Chips made a similar trek, riding in the cab of a moving truck. Just like his brother, Chips did splendidly.
"We're all very excited for more adventures and new places to explore on the island," Richards said.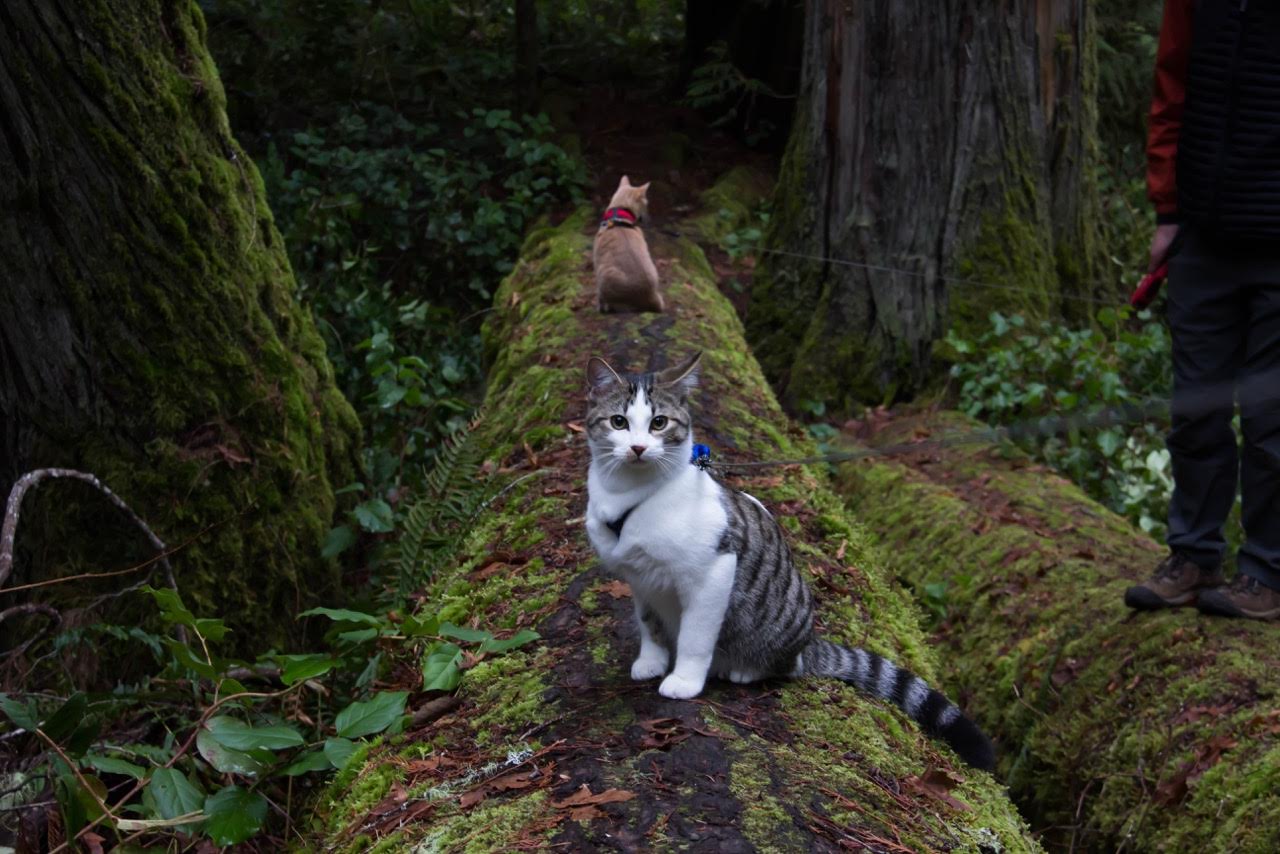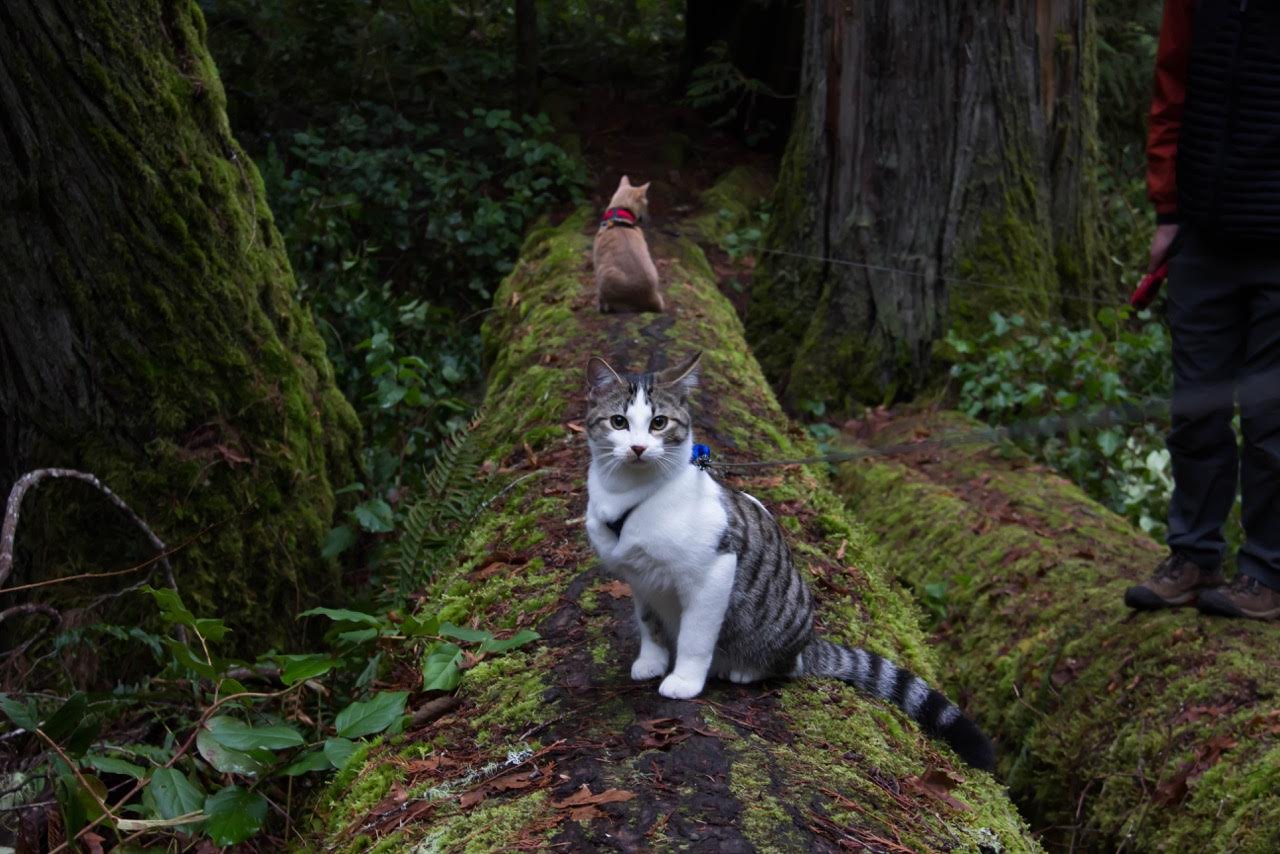 ---
Click through the gallery above to see more "ameowzing" photos of Fish and Chips, and keep up with all of their adventures on Instagram.
Save
Save